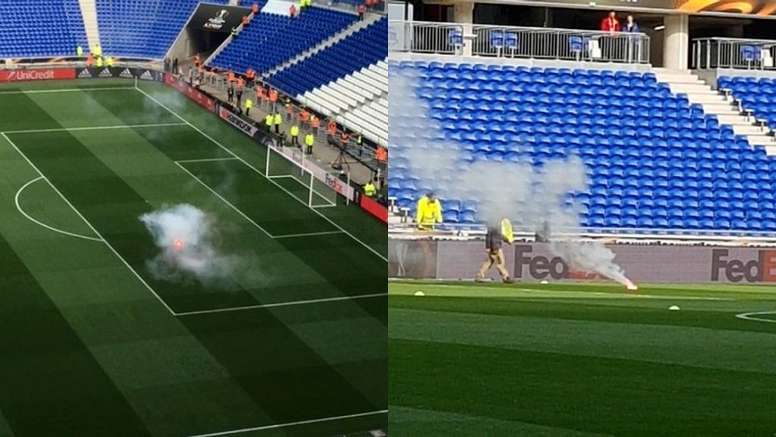 Marseille fans warming up early
Marseille and Atletico will be fighting it out to win Europe's secondary competition and it looks to be a game that will provide a lot of talking points.
There are already some tense times and this is before the game has kicked off as 'RMC Sport' have published photos of the Marseille ultras launching flares onto the playing surface. And things don't stop there.
16 May 2018
Lola Hernandez, at 'Fox Sports', also published images from a different angle showing yet another flare on the field. All of this was taking place just a few hours before kickoff.
16 May 2018