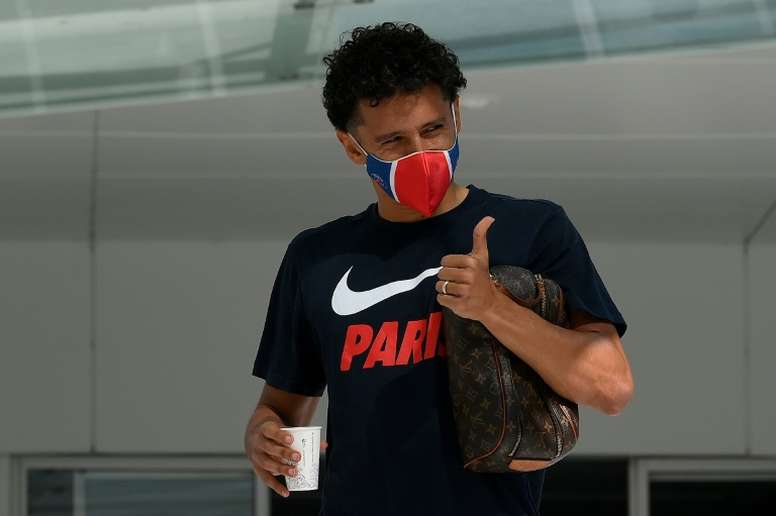 Marquinhos could miss PSG's Champions League debut
The 'FIFA virus' strikes again, and this time it's PSG's turn to take the hit. Marquinhos was injured shortly after the start of Brazil's match against Peru, and his participation in the first day of the Champions League is now up in the air.
PSG captain Marquinhos was injured 11 minutes into the game and was replaced by a substitute. He suffered an injury in his left calf and stopped out of precaution.
If his injury is confirmed it will become a real problem for his coach, Thomas Tuchel. He lost Thiago Silva on the summer market and did not sign anyone to replace him.
PSG have few options to replace Marquinhos but will have to rely on Kehler or Diallo to complete a totally new centre defence, against Manchester United no less.