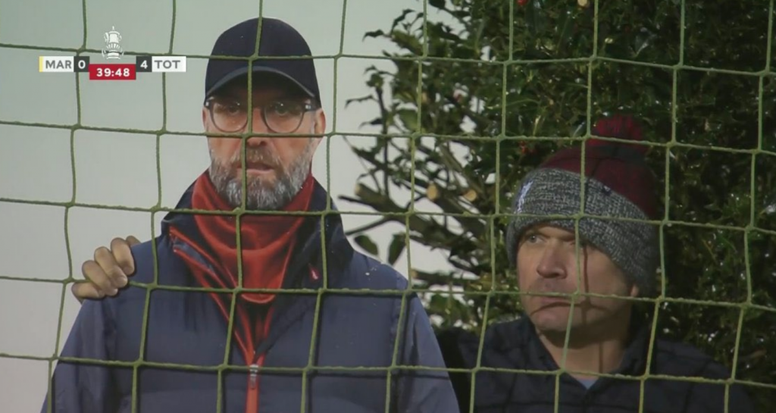 Marine fan brings cardboard cut out of Klopp to Spurs game!
Jose Mourinho was the most famous coach during the FA Cup tie between Marine and Tottenham. Or that was supposed to be the case. While Jose Mourinho was sitting on his chair, a home supporter had a cardboard cut-out of Jurgen Klopp, the Liverpool coach.
It is not known why he brought it with him to the stadium, but it was very popular on social media. The man appears holding a cardboard cutout of Jurgen Klopp during the match.
But, despite the interesting idea, the spectator was unable to see Marine pull off a shock against Spurs. At half-time, Spurs were already 0-4 up and the game was beyond doubt, but at least the Marine fans enjoyed a memorable day out.
January 10, 2021" async>