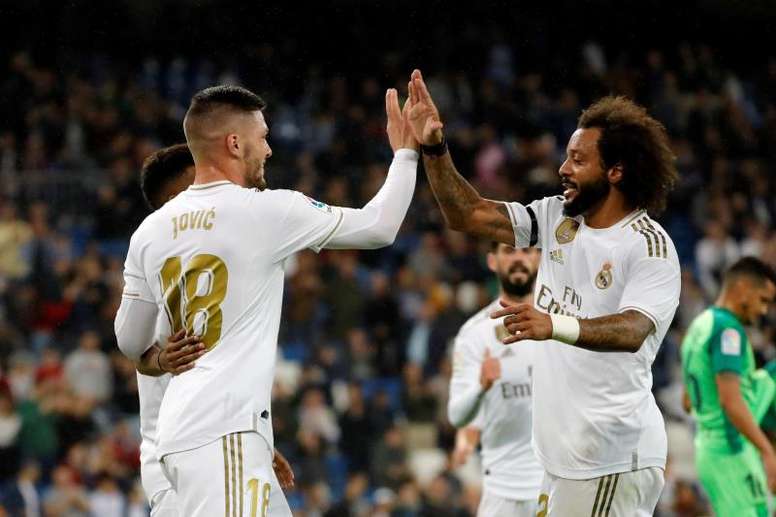 Marcelo to start?
Real Madrid are still working ahead of the next league game with Celta Vigo, a match which is very important because of the fight for the league title with Barca.
Zidane, due to the importance of the game, knows that he must solve a problem which he is faced with. The Frenchman has to decided whether to play Mendy or not.
The French full back, who has clearly win the battle with Marcelo, could be benched to prevent him being banned for the 'Clasico'.
Despite the fact there is a match with Levante beforee that, there is a real risk of him not playing against Barca if he deliberately gets booked against Celta.
Why? Because he could get a two match ban. Ramos suffered that punishment after forcing a yellow against Ajax in the Champions League and Real Madrid do not want that to happen again.
Marcelo is rubbing his hands with glee because his chances of playing are gradually increasing, but Zidane will be who takes the final decision.