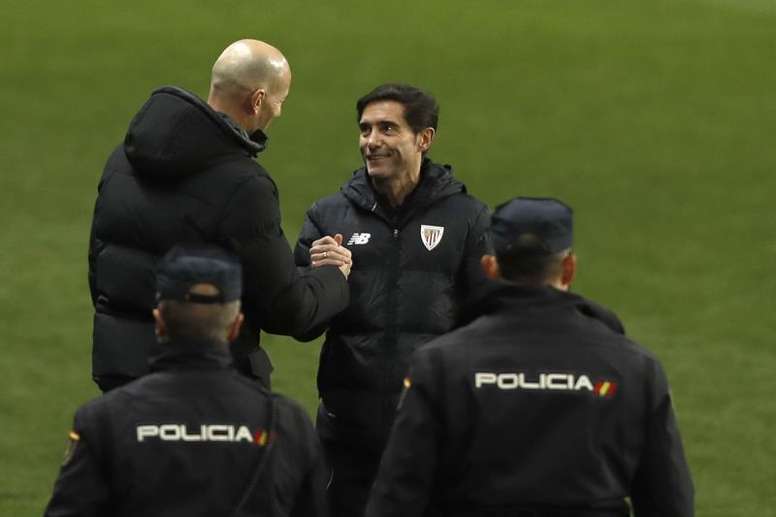 Marcelino has beaten Barca in a final despite miserable record
Barcelona and Athletic Bilbao meet in Sevilla in the Spanish Super Cup final. Marcelino Garcia Toral said in a press conference that his players are in perfect shape and that it is an important game for both.
Marcelino Garcia Toral's record against Barca is not a good one, but he has won a cup final in the 22 meetings with Barca.
'AS' reminds us that Marcelino has one win, six draws and 15 losses against Barca, although that win was a huge one.
It was in the Copa del Rey final when Valencia were champions thanks to goals by Gameiro and Rodrigo. Therefore, Marcelino knows he is capable of beating Ronald Koeman's side this Sunday.
The cited media outlet says that Marcelino had gone six years withoyut even getting a draw against the Catalan giants and so that was a big victory. Will Marcelino make it two wins and two cups?