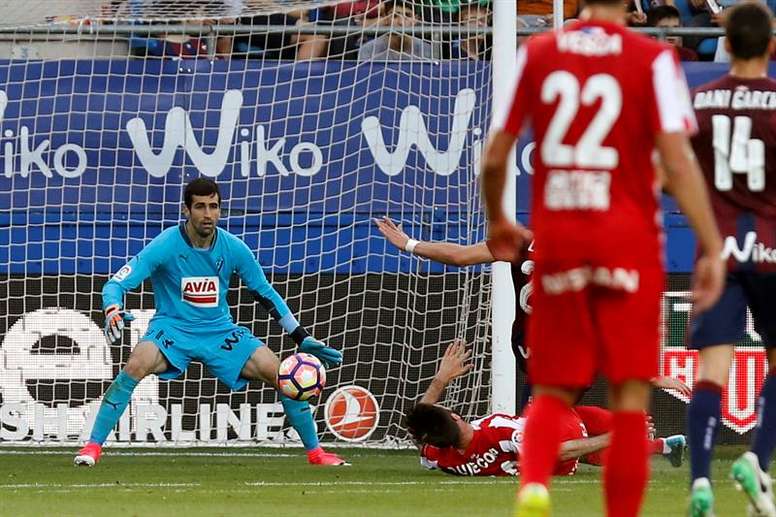 'Marca': Man City and Riesgo reach agreement
Fake accounts and people who like to post jokes on social media could have published this as a news story, but it is actually the reality. Barring a last minute U-turn, the veteran goalie will end up working under Pep Guardiola.
According to the Madrid based newspaper, the agreement is a done deal. And he would sign a one year deal before becoming part of the club's age group teams as a goalkeeping coach.
Riesgo has apparently told his inner circle at Eibar that he will not renew his contract in order to fulfil a dream. City, as well as offering him the possiblity of fighting for important titles, he would see his salary double.
The surprising connection between Manchester City and the Basque goalkeeper is not such a surprise because Guardiola's current goalkeeping coach is Xabi Mancisidor. Riesgo worked under him between 2006 and 2009 at Real Sociedad.
In addition, he would meet up with an old colleague. Ederson is the undisputable number one for Pep, buit Claudio Bravo is the number two. Riesgo would be the number three and he played with Bravo also at Sociedad.