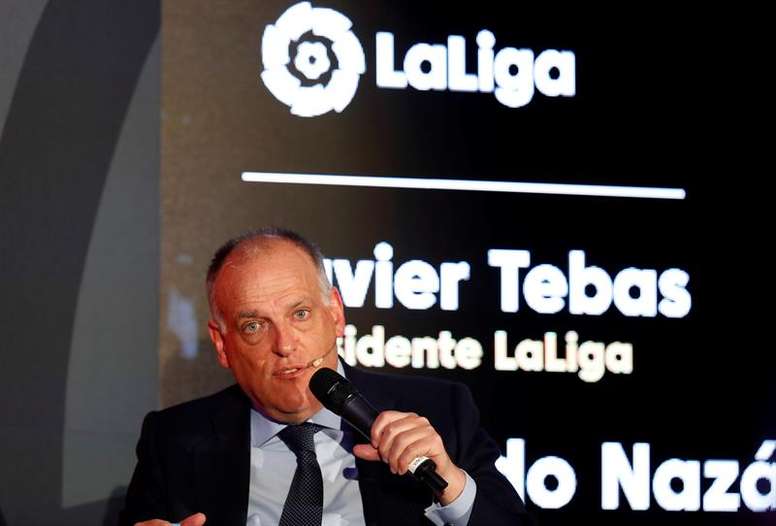 'Marca': La Liga rejects 24 team Segunda again
The Spanish Football Federation gave La Liga until 14:00 on Friday to decide on a possible 24 team Segunda División and the verdict is as expected: a no from La Liga.
According to 'Marca', La Liga have already informed all clubs that they will in no way give the thumbs up to the championship expanding to include Deportivo and Numancia, affected footballingly by the 'Fuenlabrada case'.
They allege that this would mean a loss of about 3 million euros for each club in the concept of television rights. In this way, they maintain the criteria for the final relegation standings, and what happens in the promotion playoffs.
Javier Tebas already verbally rejected this option and La Liga did so again amidst the questions from the Spanish Football Federation. A decision that comes while the Spanish Football Federation has to receive the proposal from the investigating judge.
The aforementioned source assures that at Fuenlabrada there's a lot of pessimism. The Madrid side fear that an administrative relegation is proposed, although the committee will have to approve it next week if it's like that.