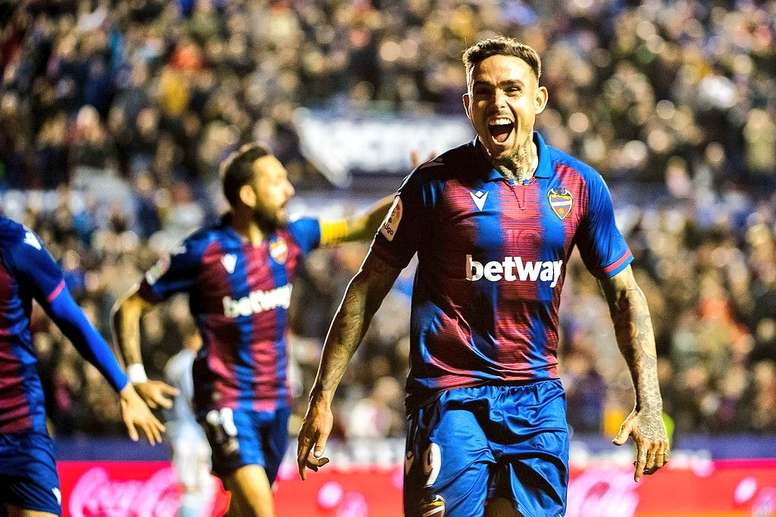 'Marca': Barca enquired about Roger
The hunt for a striker at Barcelona is making them knock on many doors. The latest one, according to 'Marca', is Levante attacker Roger Martí.
The aforementioned source state that Barca knocked on Levante's door to negotiate the exit of their top scorer (he has scored 10 goals so far this season), although this was met with a refusal from the Levante board.
Therefore Barcelona would have to pay 30 million euros which is his release clause if they want to get him. A sum that nowadays isn't within reach of Barcelona, who are very burdened by their wage limit.
He is a differential player at Levante, therefore Barca, determined to find a good striker in La Liga, will have to look at other options again, such as Loren, Willian José and Ángel, the latter seeming the most likely out of all of them.
Furthermore, according to the Valencian programme 'Sin Tregua', Roger's contract includes an option which states that the club has to improve the player's salary conditions if Levante receive an offer of at least 12 million, as what has happened with Barca.
Barca, who have now sent the documentation to La Liga about Dembélé's injury, hope for the approval to sign in the next few hours, even if they are not having much success in negotiations for now.