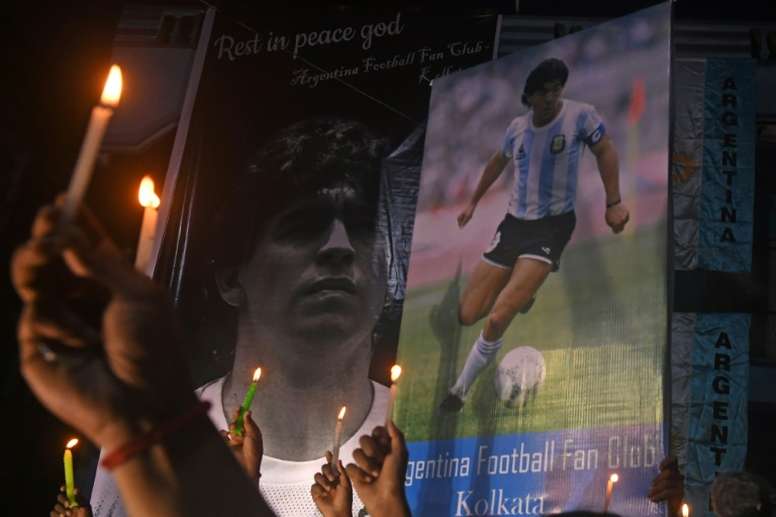 Maradona will be buried this Thursday in Buenos Aires
Diego Maradona, who died on Wednesday at the age of 60 and is being held at the Casa Rosada in the presence of thousands of Argentinians. He will be buried in the afternoon or evening in a cemetery in the province of Buenos Aires, according to his press officer, Sebastián Sanchi, who spoke to 'EFE'.
The football star will be buried in the private 'Peace Garden' cemetery where the remains of his parents, Diego Maradona and Dalma Salvadora Franco, popularly known as 'Don Diego' and 'Doña Tota', who died in 2015 and 2011, respectively, lie.
The public wake of the world champion with Argentina in Mexico 1986 began this Thursday at 6am (9.00 GMT) and ended at 4pm (19.00 GMT), by indication of the family.
However, the large influx of Argentinians wishing to say goodbye to their sporting idol might have led to the idea of extending the opening hours, but the family have asked for the Casa Rosada to be closed.