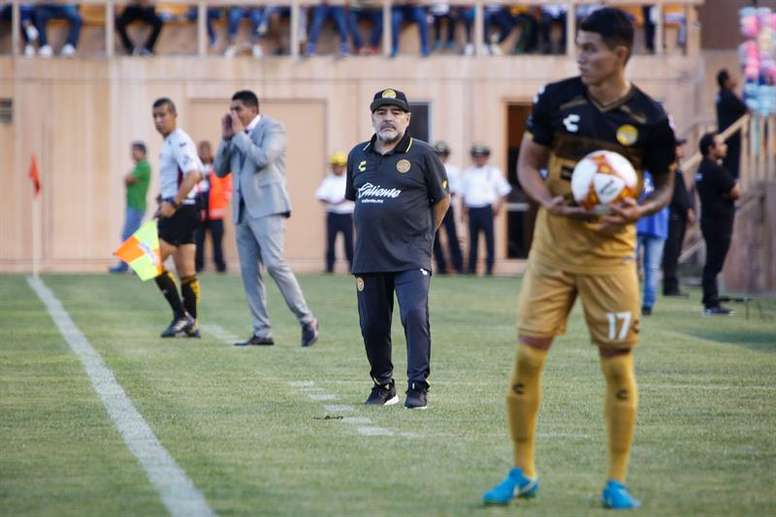 Maradona guides Dorados into Mexican semi-finals
The celebrations were loud and long in the dressing room following the game, with videos showing Maradona at the centre of the action.
Dorados secured a 1-0 win over Mineros de Zacatecas to go through to the final four, with promotion up for grabs.
Vinicio Angulo's 65th minute effort gave them the win in the two-legged encounter, after the first leg ended in a goalless draw.
Maradona took over at the club in September, and his instant success will go someway to repairing his image after his antics at the World Cup in the summer.
18 November 2018