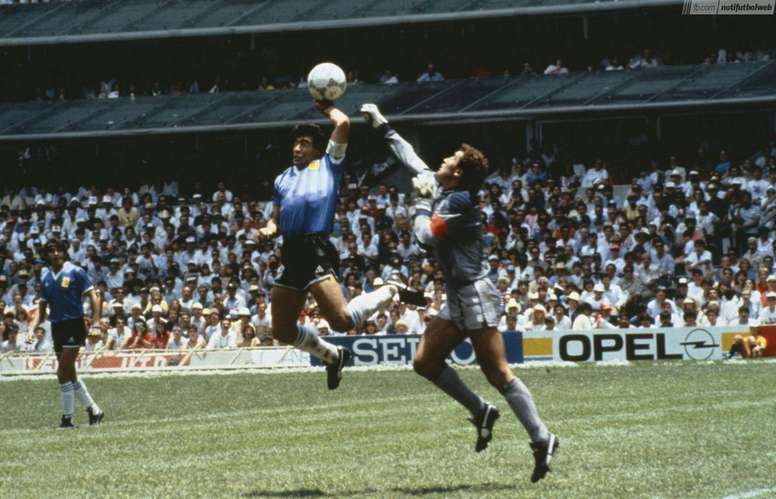 Maradona and the 'Hand of God': "80,000 people were mistaken"
In a video for AFA Play, Diego Maradona looked back to what has been one of the most talked-about goals of his sporting career and which has become one of the most historic passages of play in world football.
What happened is already well-known and Maradona told it again with some nuances. "I was looking for a one-two because the English were a rock. Valdano doesn't give me the pass and anticipates Sansom. In that team there was no such thing as playing it backwards, but giving it to the goalkeeper so that he could keep it going. When I saw that it was going up, I said 'I'll never reach it, please come down' and an idea came to me: put your hand in and stick your head in," Maradona started.
The Argentine didn't know where the ball fell until he saw it in the net, when he went to celebrate it as if it were the most legal of them all.
"I didn't know where the ball was. I see it's inside the net and I start celebrating. And Checho asks me if I did it with my hand and I told him to shut up and hug me, like Valdano," he continued.
Maradona admitted that he went to see the match referee, Alin Bin Nasser, on various occasions: "I visited him several times when I was in Dubai. He told me that the linesmen signalled for the goal and they didn't see the hand, but there were 80,000 people who didn't notice either. I just wasn't the wrong one, the whole ground was wrong":
April 16, 2020