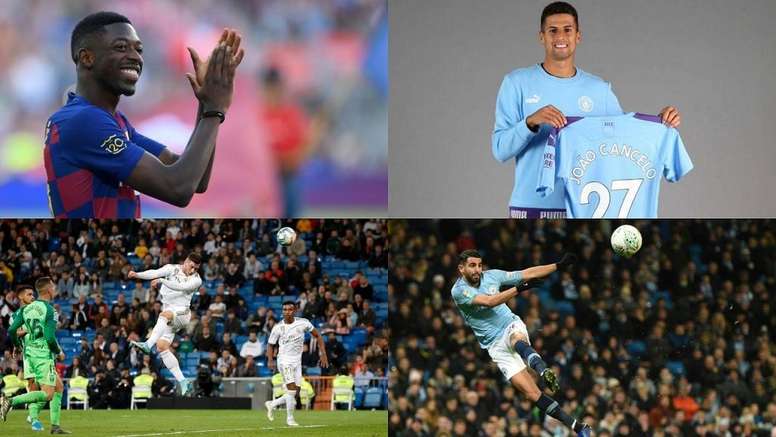 Many wasted millions on the bench
Just because a player performs well for another team doesn't always guarantee the same form at their new team. This is a difficult task for sporting directors at clubs.
At Barcelona they know it with Dembélé. He cost more than 120 million euros and, in his 3rd season with Barca, he still isn't adapting. He has a lot of talent, but he still hasn't found a way to exploit it. At Borussia Dortmund, he shone but...
At the Santiago Bernabéu, they have experienced a similar feeling with Luka Jovic. Despite the Serbian being out for several weeks injured, the ex Eintracht Frankfurt player hasn't yet found his feet at Real. He cost 60 million to be the new Madrid poacher... and is still searching for this nickname.
It is also the case for Manchester City. They signed Mahrez from Leicester for 67 million. He has ended up not being essential for Guardiola, especially last season. He gets game time, but he hasn't got a guaranteed starting spot. Something that seems to be changing in the last few weeks... we will see how long it lasts. This is similar to Cancelo's case. The Portuguese full-back sadly suffers from the team's rotations. City paid 65 million for him.
Ozil's frequent injuries haven't let him enjoy this season. Arsenal spent 47 million on the ex-Real Madrid man. Another example that shows how difficult it is for a big team to get the most out of a signing.