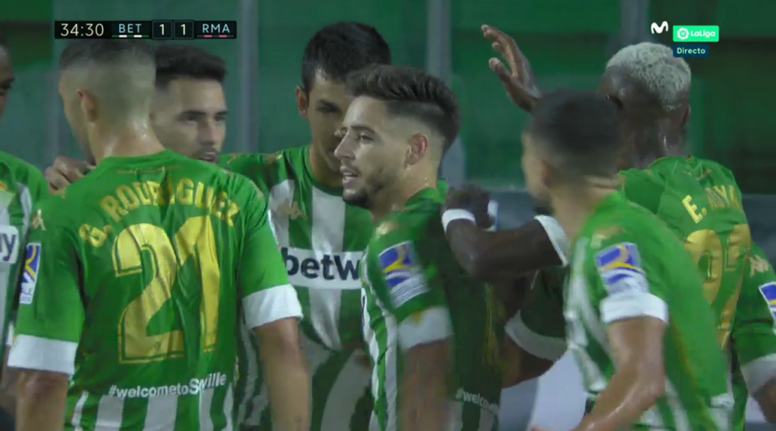 Mandi and Carvalho did justice with two goals in two minutes
Betis had a good showing in the first half and were tied with ten minutes to go. A header by Mandi, after a measured cross by Canales, put the game level.
And then Canales appeared, the best player of Pellegrini's side in the first half. He delivered a great cross that ended up on Mandi's head at the edge of the six-yard box, this time from the right.
Courtois didn't expect the Betis centre-back to beat his defenders. The Belgian tried to stop the strong, headed shot, but couldn't get a hand to it.
Madrid looked deflated, Betis took advantage of the momentum to come back in just two minutes. Real Madrid paid dearly for Fede Valverde's poor clearance.
Joaquín recovered the ball, who gave it to Canales who found Fekir on the left and saw William Carvalho's run from behind, controlled it with his right, and finished it off with his left.
Courtois could have done more to stop the shot that put Betis ahead.