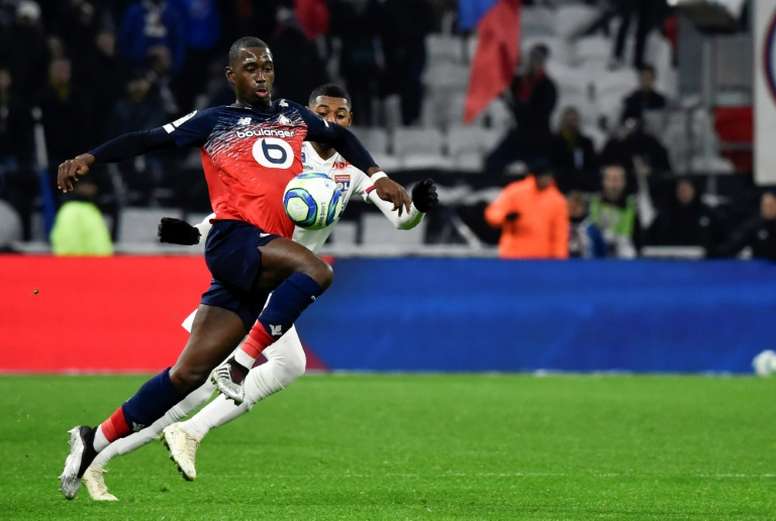 Manchester watch Dembélé and Soumaré
Manchester United continue to look for young talent to lead Ole Gunnar Solskjaer's project in the right direction and the board are opting very strongly for two starlets in the French league.
'Sky Sports' state that the club sent several scouts to France to watch the Coupe de la Ligue match between Lyon and Lille. United's intention is to follow both Moussa Dembélé and Boubakary Soumaré very closely.
The Red Devils have already made an offer for the Lyon striker- close to 50 million euros. The French forward has scored 16 goals and got 4 assists so far this season and would be a luxury reinforcement to cope with Marcus Rashford's injury.
However, the Lyon board have already stated that their idea is to keep the player, something that the club president, Jean-Michel Aulas, said. "He wants to stay to win something with us", he highlighted.
With regards to Soumaré, who would be another luxury signing in the Old Trafford midfield, he already confessed in an interview with 'L'Équipe' that he wants to stay at Lille until the end of the season, although the club could let him leave if the right offer arrives.
Still, Manchester United seem decided to try and get these 2 players before the end of the winter market, although the club is not ruling out waiting until the summer to make an offer for both.