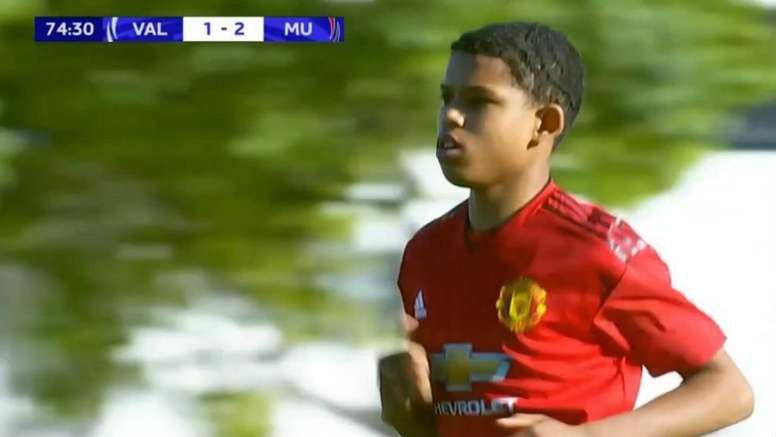 Manchester United field youngest Uefa Youth League player
Manchester United made history in their Uefa Youth League against Valcneia as they fielder the youngest ever player in the competition.
The winger was introduced as a substitute during the 'Reds' 2-1 win at Valencia on Wednesday.
At 14 years, 10 months, 10 days he may have felt daunted playing against players nearly twice his size, however the young playmaker coped well.
December 12, 2018
Nicky Butt's Under-19 team won five and drew one of their Group H fixtures to qualify as winners ahead of Juventus.