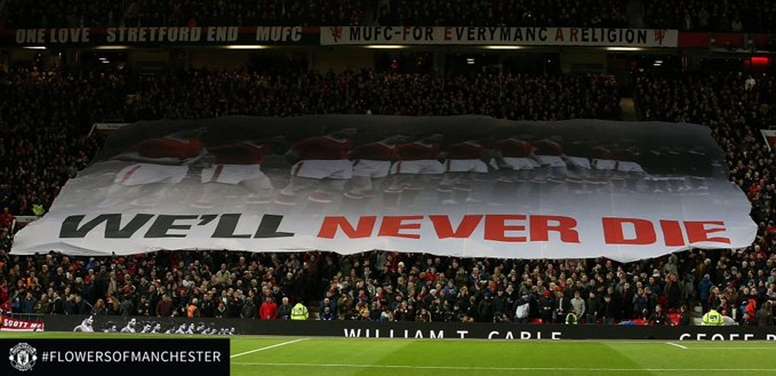 Manchester United conmemorates 62 years since Munich air disaster
As every year, Manchester United paid tribute to the victims of the catastrophic plane crash that claimed the lives of 23 people in Munich 62 years ago. Eight Red Devils players and three team employees were killed.
"The darkest day in the history of United", that's how the 'red devils' remember that February 6, 1958 when the plane they were travelling in crashed in the German city.
The plane stopped for fuel in Munich after playing against the Red Star Belgrade in the European Cup. They tried to take off twice, without success, and on the third occasion, the plane crashed.
The accident took the lives of Duncan Edwards, Geoff Bent, Roger Byrne, Eddie Colman, Mark Jones, David Pegg, Tommy Taylor and Liam Whelan. All of them under the age of 29.
Along with them, three club workers, eight journalists, the plane's captain, a crew member, a travel agent and a football fan travelling with the team also died.
"The Munich air disaster is an indelible part of United's history, as is Sir Matt Busby recovering from his injuries in the crash to build, with his assistant Jimmy Murphy, a great team that won the Champions League ten years later," said United.
The English team held a memorial on Thursday, inviting anyone who wanted to come to Old Trafford to pay tribute to the victims. Poems and songs were read and a minute's silence was observed in front of the plaque on one corner of the Theatre of Dreams.
February 6, 2020