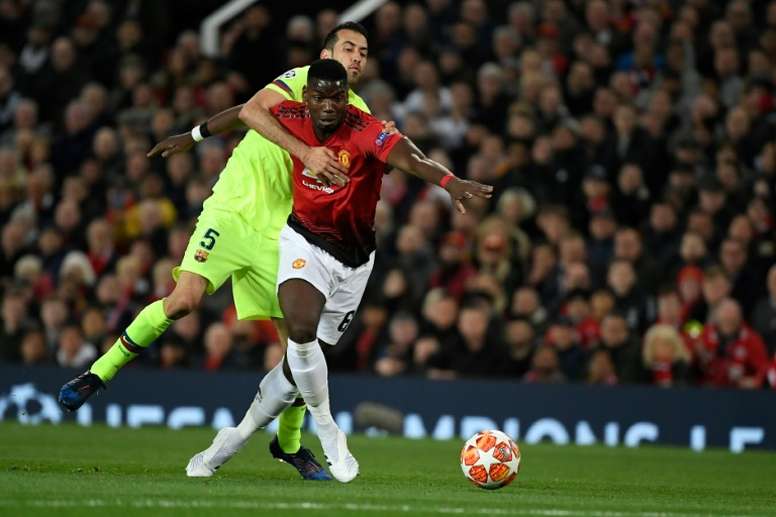 Man United's double mission impossible
A win by a goal, with more than one goal scored. That would be enough for Manchester United to provide the shocking result of the quarterfinals of the Champions League and eliminate Barcelona.
Although they have already signed similar feats this season in the Park of Princes or the Juventus Stadium, the 'red devils' find themselves before a team of epic magnitudes, as Barça has not lost at home in the Champions League since 2013.
Unfortunately for Man Utd, they also happen to never have won there, drawing twice and suffering two defeats in their previous four visits, making the feat even more difficult.
On top of that, with their victory over Lyon in the Round of 16, Barcelona has gone 30 consecutive games without defeat, surpassing a record for Bayern Munich, who went 29 games unbeaten at Allianz.
The last match lost by Barça in the European competition took place in the semifinals of the 2012-13 campaign, when the team then coached by Vilanova lost 4-0 in the first leg and fell back in the return 0-3 precisely to the Germans.
In this time, Barça only tied three games against Atletico Madrid in 2014, against Juventus in 2017 - in both was eliminated - and between Tottenham, in this same Group Phase.
Manchester United's four visits to the legendary Catalonian stadium ended in defeat -2-0 in 1984 and 4-0 in 1994- and a draw -3-3 in 1998 and 0-0 in 2008-.