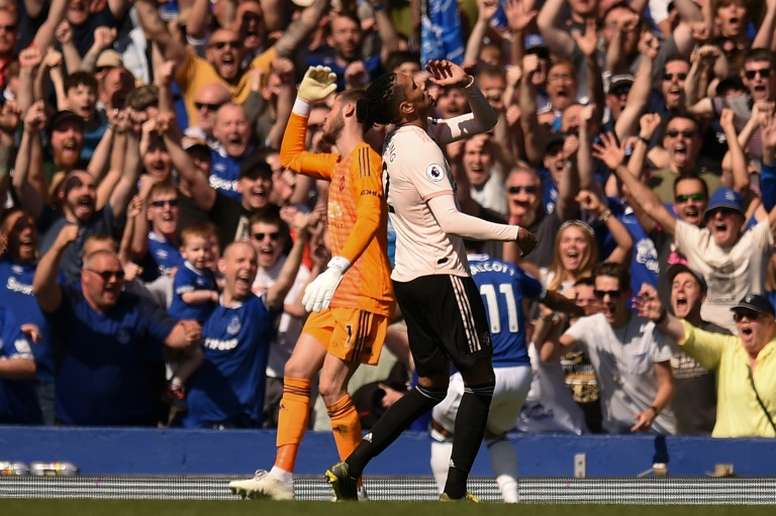 Man Utd thrashed 4-0 by Everton in humiliating defeat
It was a painful defeat for Ole Gunnar Solskjaer's men on a sunny Easter afternoon. Manchester United were absent from the game, at times playing abysmal football. Not exactly the shift that the Norwegian coach was hoping for when he was officially appointed as the team's manager.
But is the manager to blame? At this point, it is starting to look like the poor performances are at least partially the squad's fault. They lacked chemistry, skills, and performed like a below average team. Today's match was not the expected comeback from the UCL elimination. The humiliating defeat puts Solskjaer in a difficult spot, as the manager does not seem to have any clear solution to the ongoing crisis in Manchester United. The situation is serious, as the team have conceded 48 Premier League goals in 2018-19, their highest ever tally in a single season in the competition and their most in a top-flight league campaign since 1978-79 (63).
Everton, on the other hand, provided beautiful goals and even greater football. They were superior to their Manchunian visitors not only physically but in terms of quality, chemistry and desire to win.The Toffees, currently chasing seventh, a position which could provide a route into next season's Europa League, made a flying start as Richarlison and Gylfi Sigurdsson struck inside the first 28 minutes. Lucas Digne's strike and Theo Walcott's goal completed Everton's biggest win over United since 1984. A third consecutive defeat for United seemed invitable as soon as Richarlison scored the opening goal.
Silva's team continued where they left off. Their last home victory was against Arsenal, and today, they denied their oponents any time or space to react to their clear superior football. United's inability to react and provide a better performance contributed to a comfortable first-half stroll for the hosts, which continued well into the second half and allowed sub Theo Walcott to score to finally make it 4 - 0.
Solskjaer's task in turning United's fortunes around does not get any easier as title-chasing Manchester City visit Old Trafford on Wednesday, and it looks like the players might be requiring a reality check.