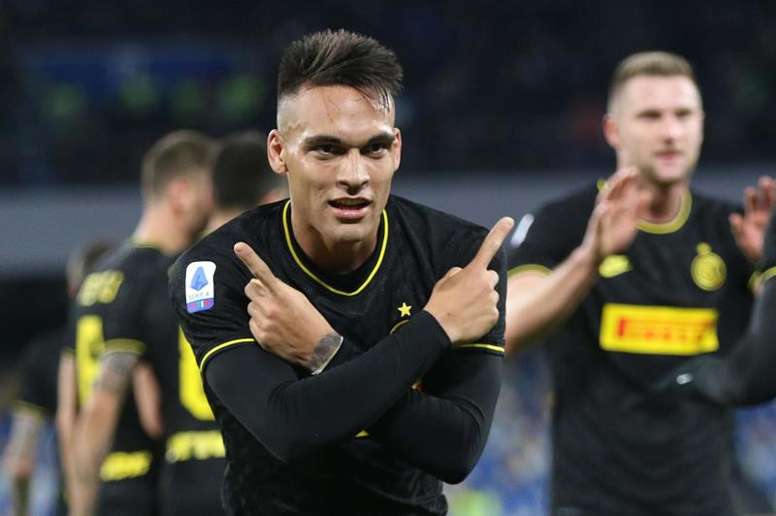 Man City want Lautaro as Aguero's substitute
Barcelona are receiving plenty of obstacles in the way to get hold of Lautaro Martinez. As well as Inter's demands and reluctance to sell, you have to add Man City's interest.
'Sky Sport' say that Man City's interest could be slightly more than a rumour. It could be a real concern for Barca.
The Argentine footballer has told Inter that he wants to leave the club in summer and it seems like he will although negotiations now will be tougher than beforehand because his 111 million euro buyout clause has expired.
Days ago it was announced that there was a verbal agreement between the Barca and the player, but 'Sport' reports that Bartomeu confirmd that negotiations have stalled. The agreement could be closed with Junior as part of the deal to try and reduce the Argentine's price.
The problem is that City, who won their CAS appeal last Monday, could go after Lautaro. Aguero's injury could be key because the 32 year-old is reaching towards the end of his career. Lautaro would be his natural replacement for Argentina.
City could exploit Barca's financial problems by persuading Inter with a higher offer which Barca would not be able to reach without selling players they want to keep.