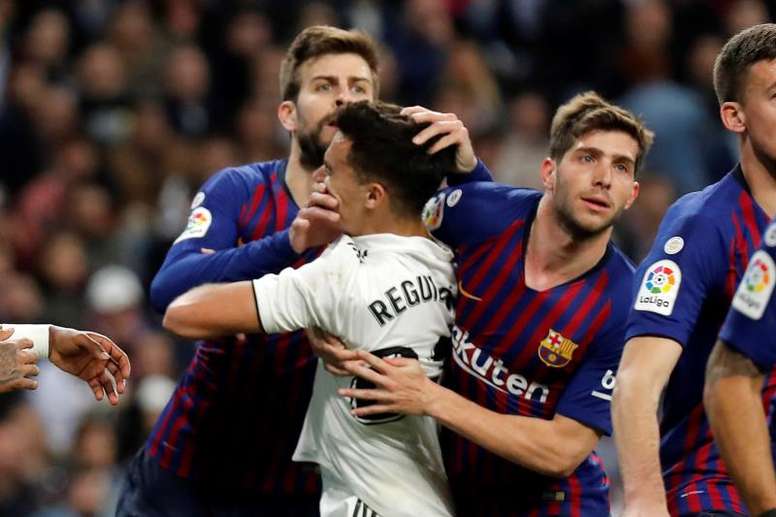 "Man City? Sergi Roberto isn't planning to leave Barca"
Sergi Roberto is one of the top Spanish footballers at this moment in time. It is logical that most of Europe are after him.
According to 'Sport', Man City have got the Barca player's name mentioned in their list of wanted players. But the agent Josep Maria Orobitg made clear that he is only thinking about Barca.
"Sergi Roberto is not planning to leave Barca," Orobitg told 'Mundo Deportivo'. Roberto is only thinking about Barcelona winning more titles.
Sergi Roberto's agent confessed that, at the moment, he has not received offers from any club, not even from Barca. The player's contract expires in June 2022. "We don't have news of interest from any club. Barca have not told us about any offer for the player," he highlighted.
Sergi Roberto's clause is 500 million euros and the player's idea is to stay at Barca until at least 2022. He has also not ruled out renewing. The board's idea, according to this same media outlet, is to offer Sergi Roberto a new contract next season.