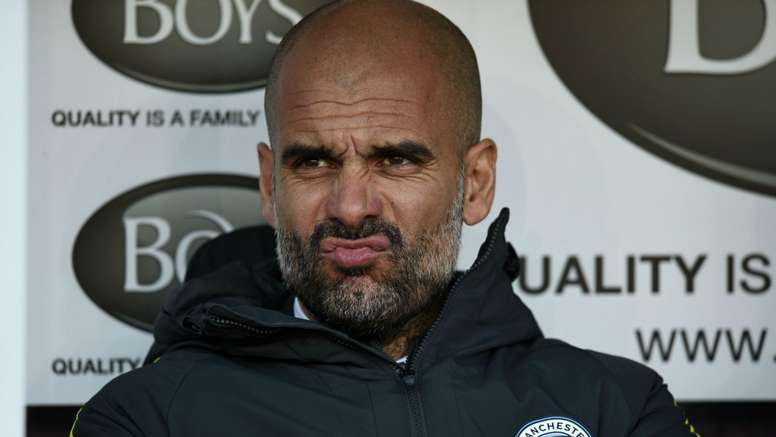 Man City deny talk of signing new defender in January
Manchester City director of football Txiki Begiristain has played down talk of signing new defenders in the January transfer window.
City were linked with a number of potential signings in the aftermath of Saturday's humbling 4-2 defeat at Leicester City.
Pep Guardiola's side have kept just three clean sheets in 21 games in the Premier League and Champions League proper so far and three of his four senior full-backs – Pablo Zabaleta, Gael Clichy and Bacary Sagna – are out of contract next summer.
City will welcome 19-year-old Brazil striker Gabriel Jesus to the club next month after clinching his signing in the summer, but it appears he could be the only reinforcement, according to Begiristain.
"We have already done, no?" he replied when asked if City would strengthen in January. "We have Gabriel Jesus coming, he will strengthen our attack, so we are happy.
"We have done very well until probably the last two games," he continued, referencing the defeats against Leicester and Chelsea. "We have done very well, we have played good football, we have been solid, we have scored goals, so we will try to get back to that."
City have monitored a number of full-backs ever since the summer, aware of the need to overhaul that area of the squad once their out-of-contract players depart at the end of the season.
Tottenham's Danny Rose is thought to be a priority target, not least given he is English, although he would command a hefty fee and there is no chance of signing him in January.
In terms of players available in the New Year, Benfica's Alex Grimaldo and Schalke's Sead Kolasinac are also said to be on the club's radar, while there is rumoured to be interest in Southampton centre-back Virgil van Dijk.
It is understood, however, that City were not planning any major winter deals as recently as the end of November, when the club held a board meeting in Abu Dhabi.
And that is the impression Begiristain gave when asked about the prospect of new signings following Monday's Champions League draw.
The former Barcelona director was instead keen to focus on City's progress under Guardiola, and he is confident that the squad will get back into their stride by the time they face Monaco in the last-16 in February.
"We will be okay," he said. "We were okay last year, when we get there in this round, and I think we will be okay again."
City's opponents have scored 53 league goals already this season, more than any other club in Europe's top leagues, and Begiristain believes their attacking style of play will lend itself to an intriguing European tie.
"Of course we avoided Real Madrid, Barcelona and Bayern because we couldn't play against them," he said of the draw. "The truth is that the rest of the clubs deserve to be here, they have done very well, and one of them is Monaco. I think they are playing probably the best football in France now.
"Lots of respect for what they are doing in the league and also in the group of Tottenham and Bayer Leverkusen they were top.
"They have young players, they have a lot of talent and basically they play good football. I think it's good news for football, we always try to be offensive – we want to be solid but we want to play in the opponent's half – and that's something that I think Monaco also want to do so it's a good draw."