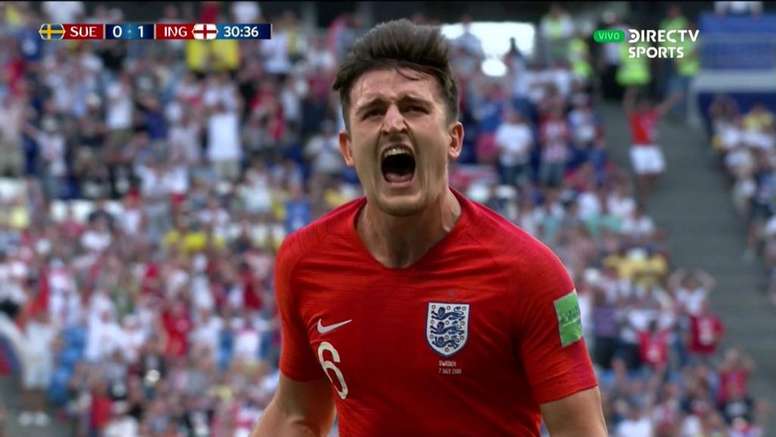 Maguire's head, England ahead
It had been a tight contest in the opening half an hour with England pressing for a goal but not finding much luck in front of a well drilled Swedish defence.
It was an experience that was familiar to many of Sweden's opponents, going back to Italy who they knocked out in qualifying for this World Cup, to Switzerland who they surprised in the round of 16.
However, that all came undone from a simple set piece.
Ashley Young delivered a floated cross from the right hand side, and Maguire was left free to power a header down and into the back of the net from the penalty spot. He was not picked up as a zonal marking system couldn't appear to cope as England's players converged.
It was England's tenth goal of the tournament, only two of which have not come from a set piece, but there will be no complaints from Gareth Southgate and his side.