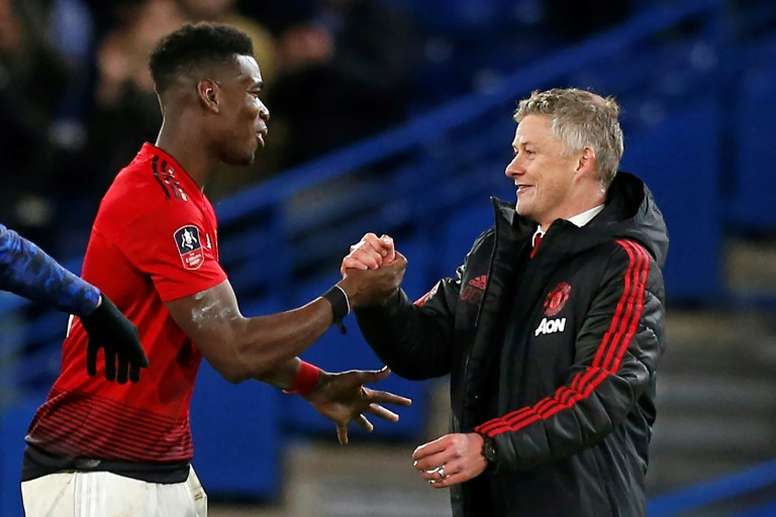 Madrid will have to wait: "Pogba will continue at United until 2022"
Paul Pogba's contract expires in 2021 and will run until 2022. This was announced by Solskjaer at a press conference.
United have reportedly chosen to activate a unilateral clause to automatically renew his contract. Due to this, he will play one more season with United.
Solskjaer was asked about the future of Pogba, who recently said that playing for Madrid was a dream. The coach has sealed his stay Old Trafford for now.
"Paul is our player and he's going to be here for another two years. He's focused on what's best for us and I'm sure we'll get the best out of him in these two years," he said before the Newcastle match.
On another note, Solskjaer wished for a quick adaptation to the transfers that arrived this summer. "I hope that they will be integrated soon. If they came, it's because they have something we need. The rest of the group is doing its part to help them adapt," he said.
He also left a message for Bruno Fernandes, who burst out after the hard-fought 6-1 win over Tottenham: "We spoke the other day. We are United and we have to be united. We can't hear everything that is said outside, we have to know how to manage it".
Finally, he left fine words for Rashford, who was recently made MBE. "We are very proud of that distinction. I'm sure he and his family are too. As his coach, I know what a great person he is. I want him to continue this great work on and off the pitch," he concluded.