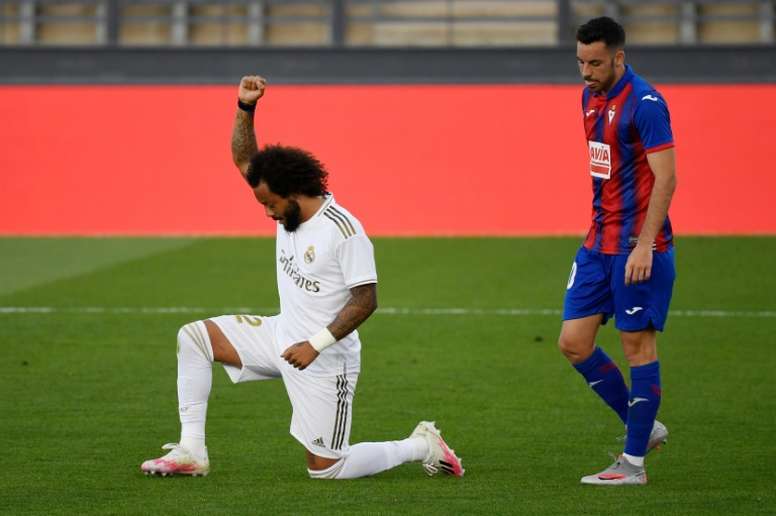 "Madrid wanted to loan me out, but I knew that I would be a great player"
Through these years, Marcelo has become one of the best full-backs ever. The Brazilian far surpassed his teacher, Roberto Carlos, but it wasn't always easy for him.
Real Madrid signed him when he was a boy and after he struggled to succeed, they even considered loaning him out. Pedja Mijatovic had already said it and the Madrid player himself confirmed it at a La Liga event.
"I think we have some opportunities in life that we can't afford to miss. I came here when I was 18. My team wanted to loan me out to another club and I said no", Marcelo acknowledged at a La Liga and Budweiser event.
"I knew that someday I would become an important player for the club. You have to hold on to the opportunities you have", the LB continued.
Marcelo has had many ups and downs at Madrid. Many don't remember them, but when Carlo Ancelotti was manager, he was even the sub for Fabio Coentrao. Where are they now?
The arrival of Zinedine Zidane has brought out the best in the full-back, also in this second spell. After a 2018-19 to forget, he is once again on par with the best full-backs on the planet. La Liga is almost in the bag and there's still the Champions League...