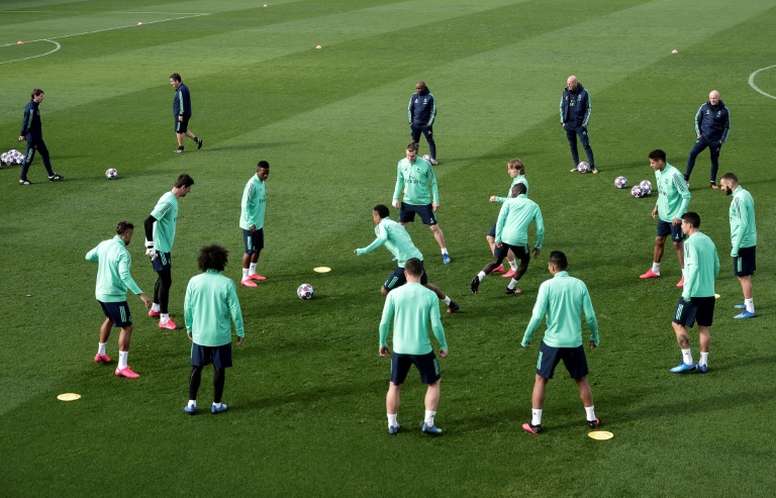 Madrid train ahead of another 'final'
The Real Madrid squad took to the field at the Giuseppe Meazza before facing Inter Milan in the Champions League group stages.
Los Blancos return to Champions League action after a draw against Villarreal last time out.
Zidane's side are second in the group with four points, level with Shakhtar Donetsk and one fewer than Borussia Monchengladbach. The Nerazzurri have just two points from their first two games.
A win would be bad news for the Italians. Romelu Lukaku is back for Conte as Inter look to get the three points.