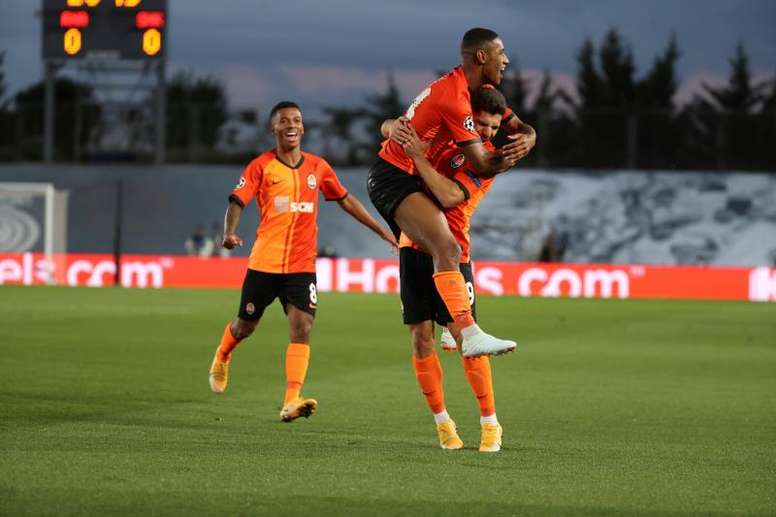 Madrid's 'executioner' in the Champions League who dreams of playing with Messi
Although players like Memphis Depay and Eric Garcia have been the subject of transfer rumours at FC Barcelona for weeks, there are other players outside their ranks who could break into the Barcelona squad.
One of them could well be Mateus Cardoso Lemos Martins, better known in the world of football as Tetê, who dreams of making a name for himself in one of the great clubs of Europe, although the 'culé' team occupies a privileged place in his heart.
"I don't find it strange to dream of playing for big teams and I'm no different. Without a doubt, I dream of playing for Liverpool, Manchester United or FC Barcelona. It is normal to dream of playing for big clubs and I have a special feeling for Barça," he said in an interview with 'DAZN'.
Tetê explained that his taste for the Barcelona team, which has included most of the Brazilian stars of recent decades (Romario, Ronaldo, Rivaldo, Ronaldinho, Neymar...), comes from very far away.
"I have followed Barça since my childhood. When I was a child I wanted Messi's shirt and that passion grew every day and my special feeling is for Barcelona," he said.
It remains to be seen if the feeling is mutual and Barça will one day make the dream of a player who, at 20 years, accumulates 57 games with Shakhtar Donetsk in which he has scored 14 goals (one of them against Real Madrid) and distributed 11 assists.