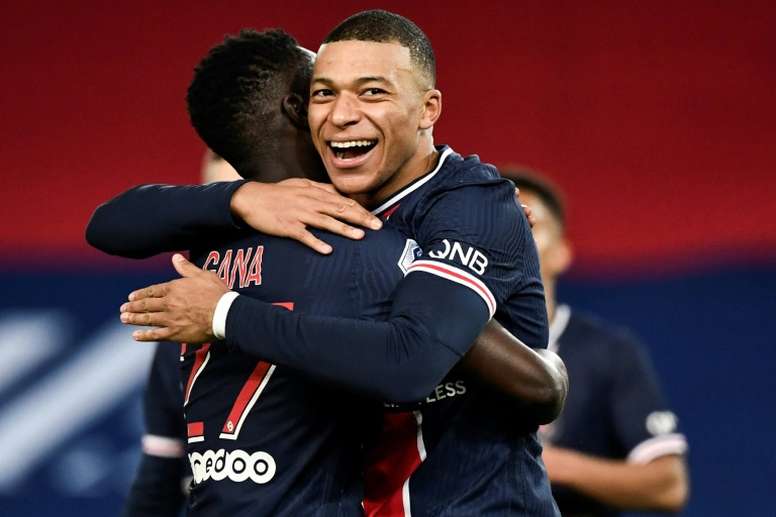 Madrid's ambitious plan to sign Mbappé
The world of football is going through a difficult time due to the economic crisis caused by the coronavirus. The clubs have less room for manoeuvre, as is the case with Real Madrid.
The 'merengue' team, a real power in financial terms, has been affected by the pandemic and its income has collapsed, which has forced it to make adjustments.
In spite of going through a complicated situation, the club does has not lost sight of the special one: Mbappé. The Frenchman is Florentino Perez's number one target and he will do his best to dress him in white.
The newspaper 'AS', in its cover of this Tuesday, indicates that Madrid has elaborated an economic plan to try to obtain the star of Paris Saint-Germain, something that will not be easy.
It is true that the footballer is reluctant to renew and the latest rumors suggest that Pochettino does not count on the striker, especially with Messi and Kun Agüero waiting in the wings.
That would open the door for him and Madrid is ready. The mentioned source points out that the first objective is to get about 100 million euros through the sale of a series of players: Isco, Ceballos, Bale, Jovic, Brahim or Marcelo, among others.
The second part of 'Operation Mbappé' is to reach an income of 800 million, an amount of money that the team could reach after the return of the public to the stadiums (next season).
But that does not stop there. Also, the Madrid newspaper indicates that the club will look to take loans to secure enough money for the deal and for the player's wage.
The 21 million he currently charges at PSG and the price that Al-Khelaïfi wants to set seem like a problem, although with a year's contract remaining that figure could fall considerably.
This is the plan Madrid has drawn up to try to sign one of the best players of the moment and of the future.