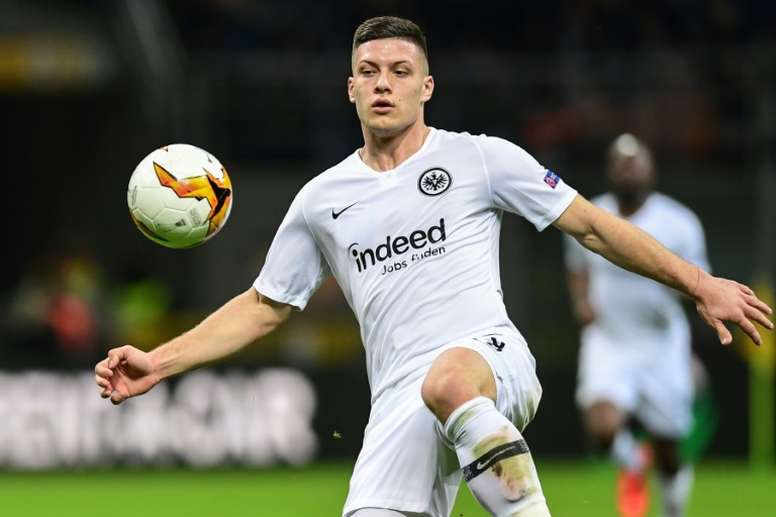 Madrid's alternatives for Jovic
The transfer market doesn't start until July 1st, but that doesn't seem to matter much to the teams. In fact, the vast majority of teams already know who they want before the season is over.
In Real Madrid's case, with Zinedine Zidane at the helm, the cogs are already turning and some players have already been renewed. Nacho was the latest, but others are arriving. Things are on 'standby' for the moment.
One of the priorities is to sign a forward, something that is getting complicated. Although the summer is long, Zidane wants to have reinforcements in attack as soon as possible for the adaptation process.
Jovic is first choise for now, but things are not going well. Eintracht stated a supposed offer of 85 million for the Bosnian who ended up rejecting it and used it to put pressure on Madrid to make a decision.
Faced with the difficulties, 'Jugones' has indicated that Los Blancos have four alternatives in mind: Luuk de Jong, Duvan Zapata, Krystof Piatek and Andrea Belotti.
These players are all top scorers, but it is the PSV striker who is pushing the limits. The Dutch striker has scored a whopping 32 goals this season and has provided seven assists in 43 games.
His numbers are somewhat better than those of Zapata, who has exploded in Italy. The Atalanta striker has played 47 games, scoring 27 goals.
Names are continually added to Madrid's agenda, but with Benzema's presence next season, there is only space for one.