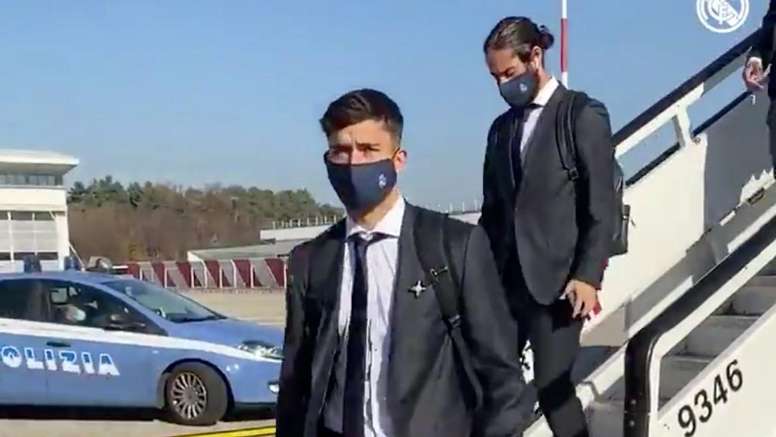 Madrid is already in Milan
Real Madrid is now in Milan, where they will play the fourth matchday of the Champions League group stage at the San Siro stadium.
The expedition, with 21 players in the squad, left from the Adolfo Suárez Madrid-Barajas airport for the Italian city. Once there, it went to the Sheraton San Siro hotel, the team's meeting point.
It will be interesting to see how the team is doing, which is slightly weakened by injuries. There is no news that Sergio Ramos has managed to arrive on time despite the fact that he was fighting to do so. There were very few chances and in the end it didn't happen. Casemiro is indeed on the list.
Zinedine Zidane, therefore, will have to look to his other players to sure up his defence in his starting eleven. In the rival team, there are players of the quality of Romelu Lukaku or Lautaro Martinez.
November 24, 2020