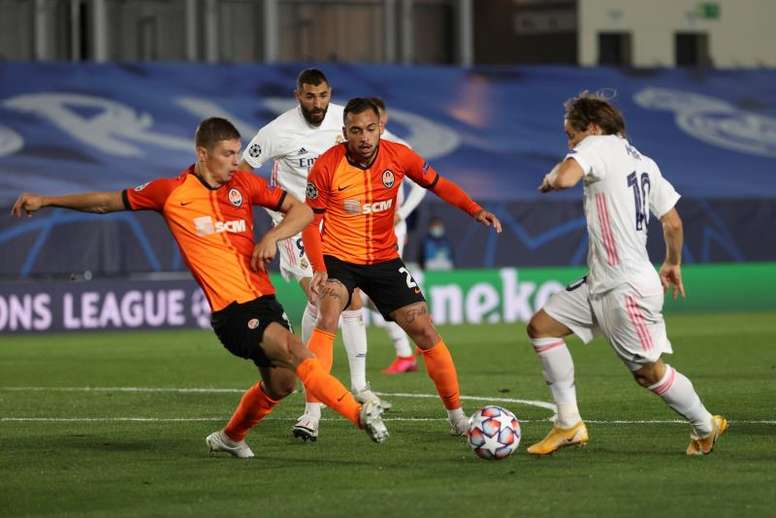 Madrid had never lost a Champions League match while starting at home
Real Madrid started the Champions League disappointingly. Shakhtar Donetsk made the most of Sergio Ramos' absence to achieve a new win that also has historical overtones.
Real Madrid had started at home 12 times in the Champions League and had never lost. They did so for the first time on the 13th try.
The defeat showed once again that, despite their experience, this team is totally dependent on Sergio Ramos. The central defender was missing again, this time due to injury, and the centre of the Los Blancos defence was broken.
Real Madrid have lost six of the last seven matches in which Sergio Ramos hasn't played. They have also let in a large sum of goals in them.
2 seasons ago, Real Madrid lost 3-0 against CSKA without Ramos, and then, in the fateful round of 16 against Ajax, they lost 4-1 at home.
Last season, Real Madrid lost 3-0 against PSG and 2-1 against Manchester City without the CB and only won 3-1 against Brugge in a match where there was nothing to play for.