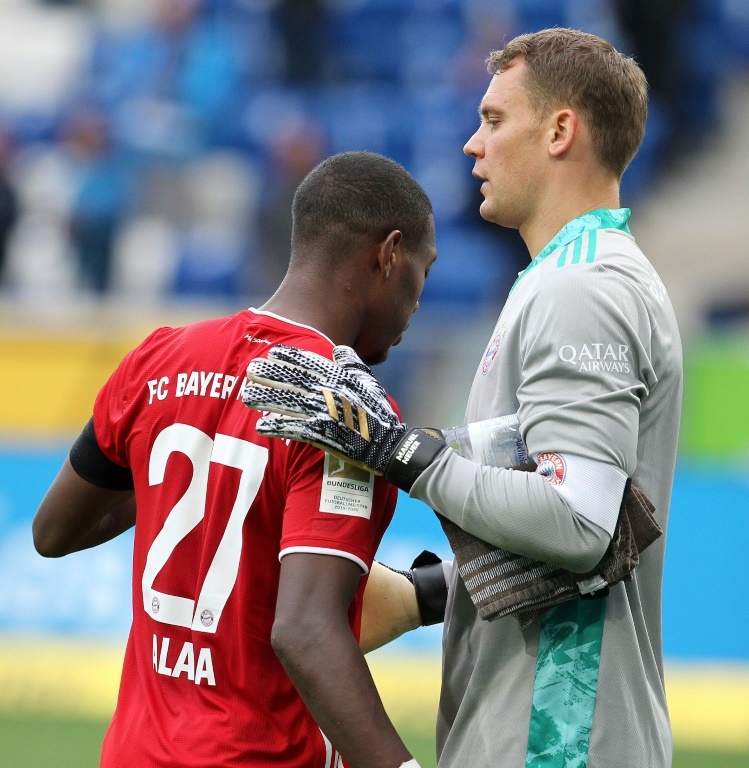 Madrid and Barca want to take advantage of Alaba's unhappiness
In a Bayern Munich that externally seems to be on top of the world, the situation on the inside of the club is not so simple. Especially when it comes to one of the strongest men in the squad, David Alaba. The defender does not want to renew and has had several clashes with the club.
The war has been raging for months, Alaba's agent asked for a salary increase that Bayern is not willing to go through with. There was even talk that Salihamidzic, the sports director at Bayern, walked way from the table at the first meeting.
During the last few hours there was talk of a mega offer from Bayern: a five-year contract at a rate of 16 million euros every year. However, 'Bild' says that not even that figure has found Alaba's approval.
And of course, in the face of all this mess, the European giants are paying attention to the situation. Juventus or Manchester United could be behind it, and this Thursday 'Kicker' adds two more to the list: Real Madrid and FC Barcelona.
The German newspaper explains that despite the complicated economic situation of both teams, especially Barca, they understand that the opportunity is too good to miss. We are talking about signing a versatile defender, 28 years old and without having to pay transfer fees.
Meanwhile, Alaba tries to stay away from the controversy. The defender insists that he is only thinking about Bayern for the moment, but if nothing changes, from January he will be free to negotiate with any team.