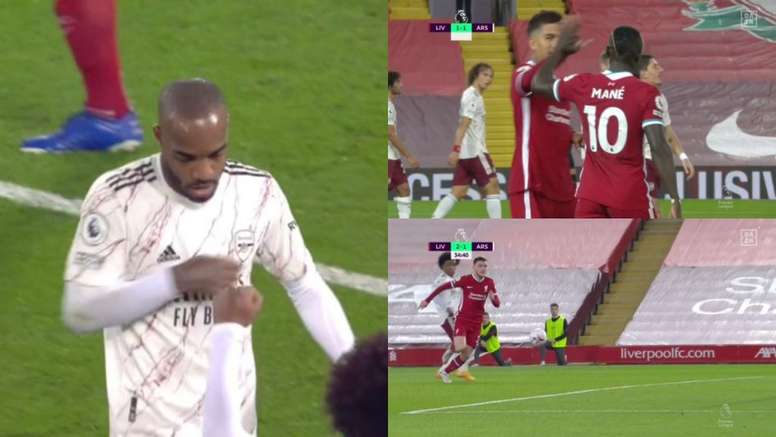 Madness at Anfield: three goals in nine minutes!
Liverpool faced Arsenal in the third round of the 2020-21 Premier League. The Gunners returned to Anfield, where they have lost in their last four visits and conceded 18 goals in the last five.
Liverpool went into steamroller mode and immediately went on the attack. Arsenal made several mistakes at the back that weren't taken advantage of by Klopp's side.
The more Liverpool were pressed the more Arsenal made them suffer, Robertson made a blunder in the attempt to clear the ball, which gave Lacazette the opportunity to finish it. The Frenchman failed to make a good connection with the ball but ended up beating Alison regardless.
Only three minutes later Sadio Mané picked up a deflection inside the area to equalise.
The match looked like it would slow down at 1-1 but then Robertson redeemed himself and completed Liverpool's comeback after an Alexander-Arnold cross.