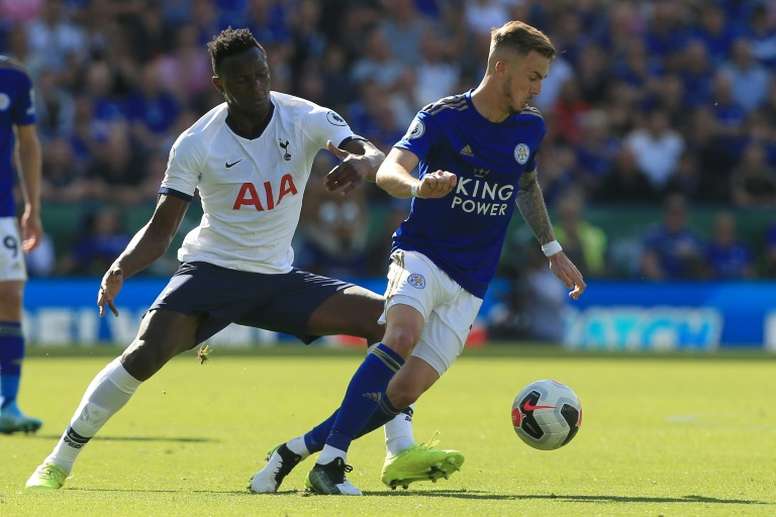 Maddison considering Leicester stay despite Man U flirt and casino controversy
James Maddison remains one of the most sought-after players in the Premier League after a strong start in the season. The 22-year old was named a possible target for Manchester United after scoring six goals along with two assists in the first 12 matches. He also finally debuted in the England squad against Montenegro last week. Boss Gareth Southgate decided to give him another opportunity despite the controversy surrounding his casino visit during the previous international break.
Maddison spotted inside Leicester casino while on sick leave
James Maddison was supposed to debut for the England squad against the Czech Republic when he was spotted incognito playing poker at a casino in Leicester while being excused from training with the team for being ill. As a consequence, Southgate and the FA decided to send him home and release him from international duties.
Gambling remains a popular activity among professional players in the Premier League and other European football leagues where the athletes compete with each other in Poker or Blackjack at casino sites or local establishments like the Genting Casino in Leicester.
Leicester in the top four while Manchester United struggles
Just like James Maddison, Leicester had a strong start in the season and currently occupies second place only eight points shy of the unbeaten team from Liverpool and ahead of Manchester City and Chelsea. Meanwhile, Manchester United has been struggling for consistent form, putting Maddison in no rush to decide on his next move.
It's an open secret that Leicester has offered the attacking midfielder a more lucrative deal to extend his current five-year contract even further. However, sources close to the 22-year old report that his decision will most likely be based on where both teams finish the season as he aims to play Champions League next year.
What role plays Mauricio Pochettino in Maddison's decision
Maddison's next move has potentially become a little more complicated since Tuesday. In a somewhat surprising step, Tottenham Hotspur sacked its manager Mauricio Pochettino and appointed José Mourinho, formerly at Manchester United, as new head coach.
It's an interesting twist because Pochettino has been linked with Man Utd. for quite some time as Ole Gunnar Solskjaer has been struggling to position the team within the top four this season. Among players, Pochettino enjoys immense popularity not only because of his tactical brilliance. Poch's next move will surely have some effect on Maddison's decision for the upcoming season.
However, a move of the Argentine to Manchester is not hugely likely at this point. Players like Marcus Rashford back current manager Ole Gunnar Solskjaer and consider him the best man for the job who has the club's interest at heart. At the same time, rumours are Bayern Munich are close to making a move on Pochettino after sacking their head coach, Niko Kovac, a couple of months ago. The Bundesliga team is currently managed by interim coach Hansi Flick who is only confirmed until Christmas by Bayern boss Karl-Heinz Rummenigge.
James Maddison will remain on the wish list of many Premier League teams this season, and if he keeps up his form, the choice will be all his. He should probably skip late-night sessions at the casino and other additional "sick days" though to avoid other head coaches follow Gareth Southgate and express concerns around his character.