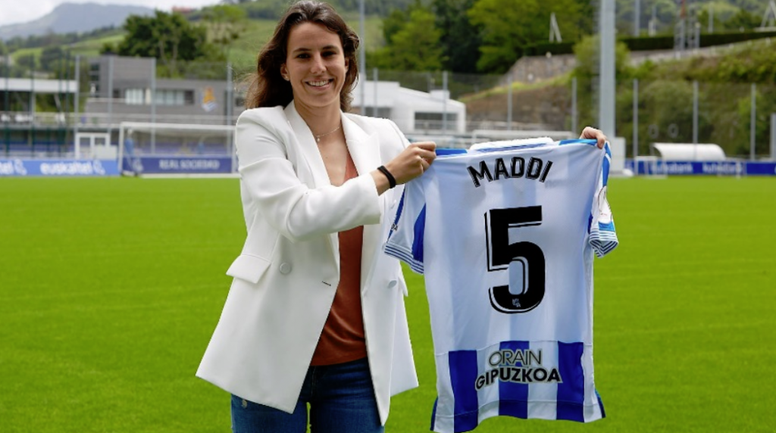 Maddi Torre, the only player not to go on strike
Maddi Torre wanted to play, She was the only player not to go on strike, 'AS' reported.
The Real Sociedad player had already said she would not go on strike. "I'm the first person to want an agreement on pay and conditions, it's the best for everyone and I want it now," she told 'Cadena SER'.
"But the only reality is that at the moment, we are on strike and we do not have an agreement. The only ones that is bad is for us the players. It's not the time to go on strike. I told my teammates that and I asked for respect because it's not easy to be in the minority," she added.
She was not the only one against the strike, but she was the only one who did not second it. There were other footballers who thought like it, but decided to join the rest in refusing to play.
However, Torre went to Zubieta and the referee's match report says that. "The player turned up at the ground to play the game," the official wrote in her match report.
Coach Gonzalo Arconada, his number two and the club delegate were also there as well as Barca's coach and club delegate. Despite Torre's desire to get on the field, there was no game.