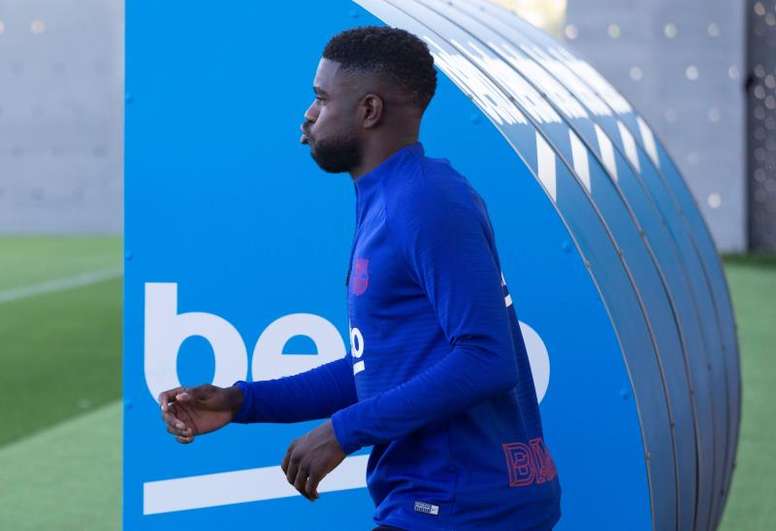 Lyon are serious: the club calls Umtiti
Lyon are working on the possible return of the French international, Samuel Umtiti, from Barcelona, that could take place before the end of the window on the 5th October, and have made contact with the centre-back's team, according to 'L'Équipe'.
The sports paper confirmed that Lyon's board have made the move at the request of manager Rudi García, in order to try and secure the services of Umtiti (26), who is contracted to Barca until 2023.
The French side made contact with the footballer's team in order to sound out his interest in returning and wearing the shirt of the team that he started his professional career with and where he played for six seasons until he left for the Spanish champions.
However, the move relies on a multitude of complications, starting with the physical condition of the player himself, who has had recurring knee injuries, and because of the problems caused by the high salary he currently has at the Spanish club.
One would assume that such a high salary is one of the reasons that until now they have blocked all approaches from Lyon.
On Barcelona's side, Umtiti's future could be linked with the desire of the Blaugrana board to go after the Dutch striker Memphis Depay.
Recently, Barcelona have explained that they don't have enough money to sign him. But according to L'Équipe', that might have changed with the income received from the sale of Semedo to Wolves and the salary reduction that resulted from Luis Suárez's move to Atletico Madrid.
For Lyon, Umtiti could give them one of the things they lack, leadership. For the left-footed centre-back, it would be a chance to relaunch his career and would also increase his chances of restarting his international career for 'Les Bleus'.