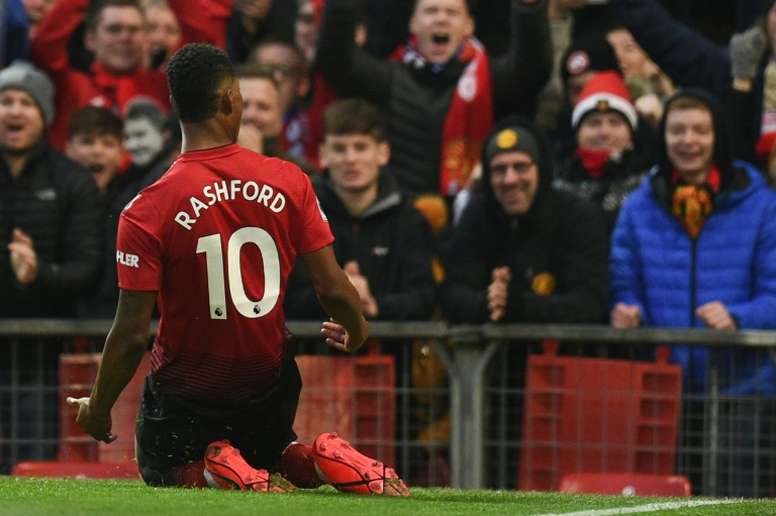 Lukaku or Rashford? Who to bet on this season
Since the Norwegian took over as interim manager at Old Trafford, both Romelu Lukaku and Marcus Rashford have enjoyed stints playing as the Red Devils' lone striker. While Rashford has racked up more minutes, many of these have been spent on the wing, meaning total game time up front has been shared fairly equally. But who has impressed most in this time, and who will Solskjaer bank on in the future?
Lukaku has racked up three goals and two assists since the Norwegian's arrival, and was particularly impressive in United's recent 3-1 victory over Arsenal at the Emirates. Rashford, on the other hand, has scored five and collected one assist during this time, giving him a slight edge over the Belgian.
In terms of the whole season, Lukaku has averaged 1.6 shots per game in the Premier League, and is yet to take a shot from outside the penalty area. Rashford, meanwhile, has averaged 3.1 per game, 1.2 of which come from outside the area. Lukaku appears more clinical in this sense, but this could be as a result of him having played fewer matches out wide.
But football is not all about goals. In terms of making key passes, Lukaku trails, averaging 0.8 per game. Rashford, on the other hand, averages 1.1. And he also holds an advantage in terms of offsides, being caught out only 0.2 times a game compared to Lukaku's 0.8. But the duo are level when it comes to how often they are disposessed, with both averaging 1.3 times per game. These detailed statistics would suggest Rashford is performing slightly better.
But the difference becomes more clear when we look at other, more obvious factors. Solskjaer has, for example, been more supportive of Rashford in interviews, saying recently that the Englishman was "playing the best football in his career." He then added that "No-one beats him on work-rate, no-one beats him on attitude."
The Norwegian even posted this tweet back in March, long before being offered his current role at United, showing his admiration for the striker is long-standing.
March 10, 2018
But when referring to Lukaku and the others not starting regularly, Solskjaer was rather less warm in remarking "I'm here to put them on the path and it's up to them to do it on the pitch."
Rashford also has age on his side, being four years and five months younger than Lukaku. Given Solskjaer's known liking of developing young players, this could prove pivotal. Based on these factors, then, it seems Rashford is the more likely to secure United's centre-forward role on a permanent basis. This is only for now though - Rashford's recent form could be a one-off, and Lukaku's more proven track record may help him fight back.
What's certain, however, is that the preferred striker will play a huge role in the Red Devils' chances of finishing in the Premier League top four. The team has seen a resurgence under Solskjaer, and are now locked in a battle with Arsenal and Chelsea for that all-important fourth place. The three teams are seperated by just one point as we head towards the business end of the season. With twelve games still to play, and all three teams being so incredibly close together, this season's race for the final Champions League spot could be one of the best the league has seen. One of Rashford or Lukaku could prove decisive in deciding it.