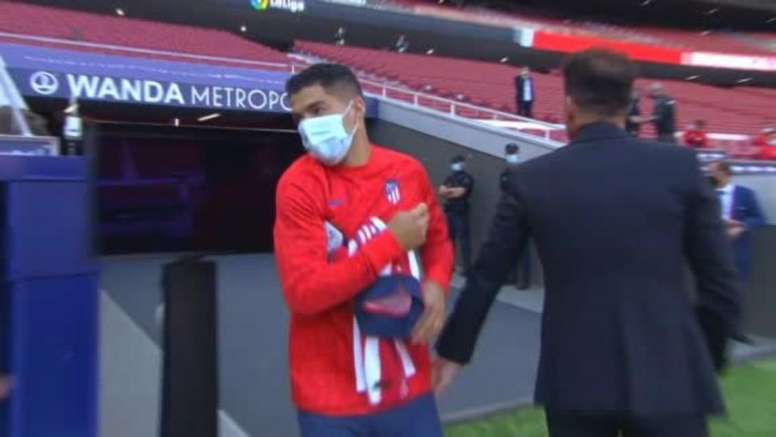 Luis Suárez starts Atlético career on bench
Seeing Luis Suárez on the bench is an unusual image. Less so when he has become the star signing of Atlético Madrid this window.
But Simeone, in the first few days of the Uruguayan at Atlético Madrid, has decided to keep him on the bench from the start. The Argentine opted for Diego Costa and Joao Félix in attack
The exit of Morata and arrival of Luis Suárez led to the Uruguayan finding room on the squad list despite having trained just once. But he still hasn't made the starting team.
Only on 19 occasions throughout his long career in the Primera Divsión has the now Atlético Madrid player been left on the bench. He came on 12 times and another 7 times was a sub and never came on.
The last time that Luis Suárez saw a game from the bench was on 16th July against Osasuna, when he came on in the second half for Martin Braithwaite.