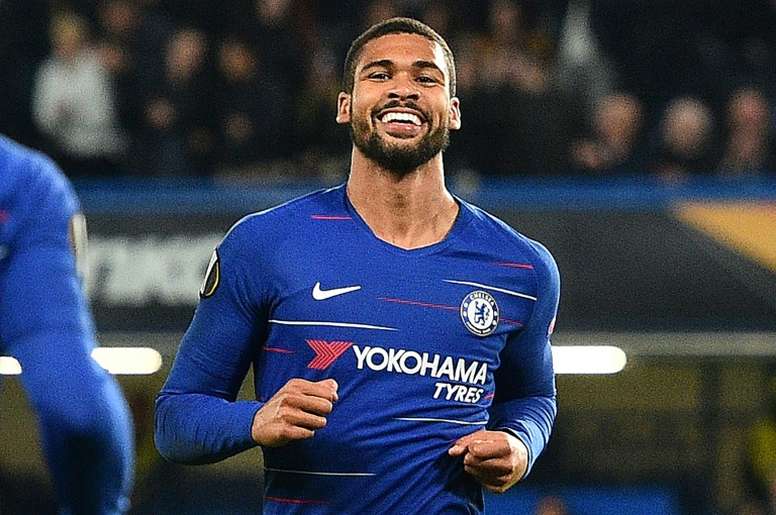 'Loftus-Cheek will be one of England's best'
The powerful playmaker had been expected to be a fixture in the Chelsea first team this season following a succesfful loan spell with Crystal Palace last term, but the summer arrivals of Jorginho and Mateo Kovacic, combined with Ross Barkley's renaissance mean that he has yet to secure the level of game time he right have reasonably expected.
Nevertheless, the 22-year-old has still scored five goals in his last six appearances for the club, with the latest of those coming in the west London derby victory over Fulham on Sunday as he came off the bench to finish off a slick team move.
Speaking to 'Sky Sports', Hazard insisted he has seen enough to know that Loftus-Cheek will be a star.
"He's a fantastic player. We all know. I've trained with him for five years," Hazard enthused.
"I saw him when he was young, now he is not so young but he can still improve. But in the future I think he will be one of the best midfielders in the country."
Whilst that goal was a work of art, Hazard says that he wasn't surprised by the quality of the strike given the talent Chelsea have in their ranks.
"[They're] good players. When we play together you know we can be good," Hazard explained. "I remember one goal [like this] against Southampton when (Alvaro) Morata scored,
"This goal yesterday was good but we have the kind of players that when [we are] in short spaces we can do one-touch and give and goes. So we try to do this."