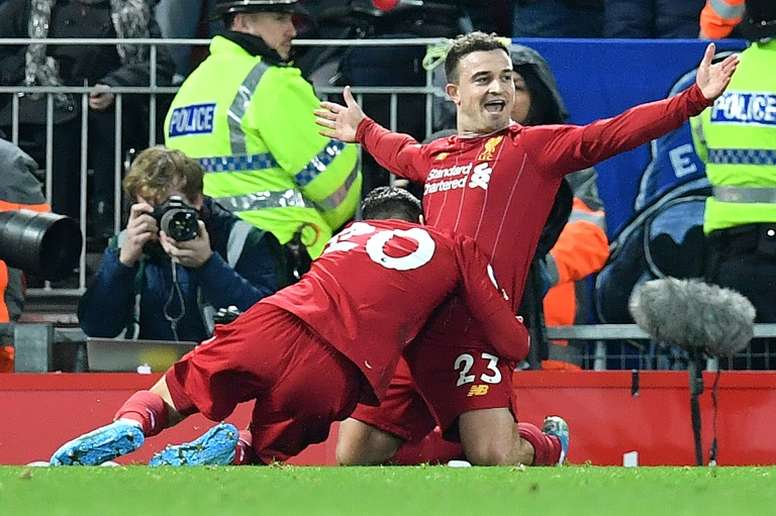 Liverpool want to cash in on Origi and Shaqiri
The next transfer market is approaching and teams are already making moves to sign and sell their players. It is likely to be a difficult window due to the economic effects of the pandemic.
One of these teams is Klopp's Liverpool. The 'Reds' do not have a place in their squad for two players who have good reputations in Europe, so the club could make a large profit for both, about 35 million euros, as reported by 'Express'.
One of them is Xherdan Shaqiri, who has only played five games this season, which translated into minutes is 246. The former Bayern player had a great first season (2018-19) in the team, which involved 31 games, but since then his importance has declined.
The other player on the starting ramp is the hero of Anfield against Barca in the Champions League, Machada. Divock Origi has been overtaken by the growth of Diogo Jota and the Belgian has been left behind.
The striker has played a total of 285 games with the Reds so far. He may not reach his third centenary with the English team.