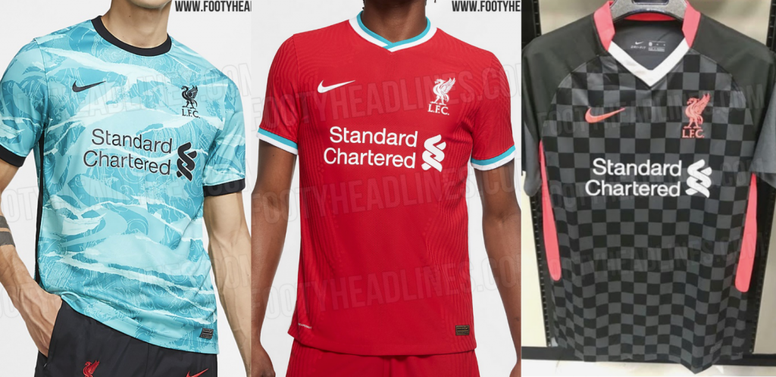 Liverpool's new shirts leaked and the fans slam them
Liverpool's 2020-21 shirts are now circulating on social media. The portal 'Footy Headlines' leaked them and the fans reaction was one of anger. They did not like the second or third kits at all. The home kits received less complaints.
The reason for the discontent with the away kit is that it is similar to Man City's home kit. The Sky Blues are Liverpool's direct rivals in the hunt for the Premier League title so that has not gone down well.
The problem with the third kit is that they just think it looks ugly. The black and grey squares with a bit of pink has not gone down well. In the fans' opinion, it does not look good. Not many will buy it.
What there has been less complaints about is with the home kit. Its design is the usual one, but with a white line and a clear blue one on the neck and sleves. It is Nike's first kits after taking over from New Balance.