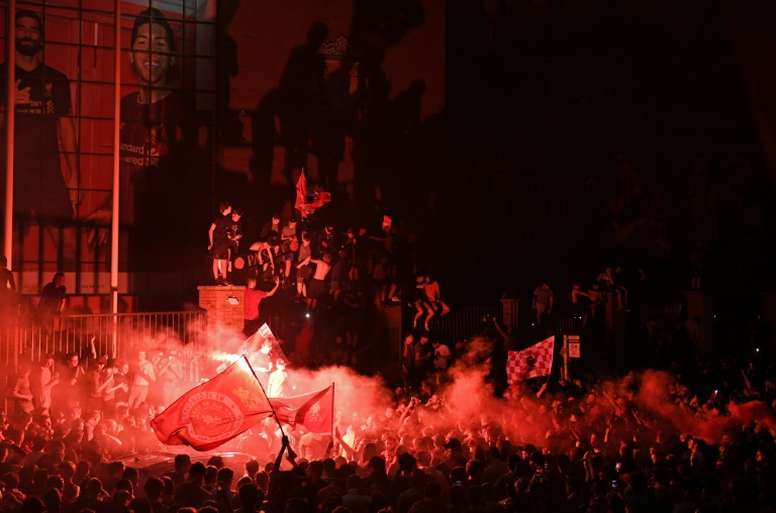 Liverpool's Win and Why the Club Won't Take it Easy During the Rest of the Season and Next Year
Football fans, specifically the fans of Liverpool FC, have been wagering on the team and frequenting sites like Nostrabet to get the best sites that give the best odds on their matches. Liverpool's latest win is definitely something that the fans and the team itself have been waiting for a long time. However, even before this year's Premier League was suspended because of the coronavirus pandemic, everyone already knew that The Reds will already be crowned champions this year because of their board standings with a 23-point lead on Manchester City that is still on the second spot of the board.
The win only became official after Chelsea's 2-1 win over Manchester City last week. The team didn't have to kick any ball during that day. It was reported that the players gathered at a local hotel while watching this game's broadcast. They celebrated amongst themselves after Chelsea's win and didn't tell the public where they were to make sure that they stick to the restrictions that the government have regarding the pandemic.
However, the pandemic or the virus also didn't stop the fans from celebrating this much-awaited win. Despite the rules regarding physical distancing and gatherings, the fans still flocked to Anfield to celebrate. Flares and fireworks dominated the sky and the crowd sang the club's famous songs and chants, especially Liverpool's anthem, You'll Never Walk Alone.
Captain Jaime Carragher who was a former Liverpool captain told in an interview with Sky Sports how this win is really something he and the rest of the fans have waiter for so long. He said, "We have all waited so long, everyone who has been involved in the club, they had been desperate to bring the title home for the supporters. You see the scenes tonight."
And so, people may think that Liverpool will now take the rest of their matches easily now that they are crowned as champions. However, Jurgen Klopp is saying otherwise.
In a press conference with Liverpool manager Klopp, he said, "I'm not sure if I ever got one but it's long ago that we won something in Germany. I don't know if it's a German tradition as well but it's an English tradition, a Premier League tradition. We take it, it's a nice gesture, 100 percent. I wouldn't need it, to be honest, because we go there and want to play a football game and either way, we want to win the football game. I don't celebrate things that happened a week before or stuff like that. Again, it's a nice gesture but that's it pretty much.
He also dismissed the notion that the club will be taking it easy after claiming the title. He said, "We will not defend the title next year, we will attack it. I've learned when you think you have reached the pinnacle, you are already on the way down. We don't feel that. I don't feel finally satisfied. It's another step. It's a big one, an unbelievably big one, but not the only thing I want to talk with the boys about in 20 years."
He then talked about the upcoming match against Manchester City. Klopp said, "We prepare for Man City with full focus. That doesn't mean we will beat them, but it means we are prepared. That is how we will prepare next season as well. We are not tired. We are just in the middle of something."
"Yes, City will be strong next season, United will be strong next season, Chelsea will be strong next season. They all will be strong next season, not only the three of them. It's just that City is an outstanding team, United is in an outstanding shape and Chelsea is in a really good shape and is doing some interesting business. Tottenham will not sleep, Arsenal will not sleep, Leicester will be there. There are a lot of teams.
"What we achieved last year, in this case, last week, is something for the history books. The rest is just hard work. We will try to show that tomorrow night. But it's difficult anyway because City is a super team, absolutely super team, and we have to show that." Klopp believes that the upcoming match with Manchester City will be intense.