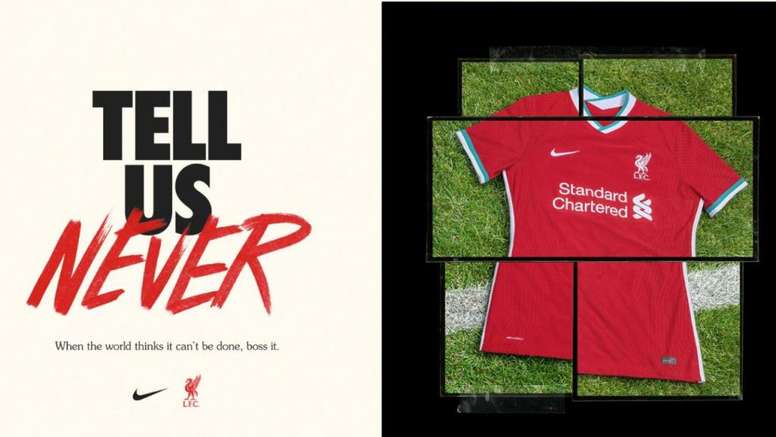 Liverpool release new kit
Nike are Liverpool's new kit maker. New Balance is a thing of the past. The known kit maker are now in charge of supplying the Reds.
Liverpool have opted for a design based on red, the colour that identifies them. Both on the sleeves as well as the collar of the kit, there are two stripes, one in white and another in a turquoise tone.
And the most striking detail is found on the upper part, on the collar. Liverpool have included a number 96 with two torches, to remember the Hillsborough disaster, which took the lives of 96 people in 1989.
The design that was leaked a few months ago is therefore confirmed. This is the Liverpool kit for the 2020-21 season:
August 1, 2020