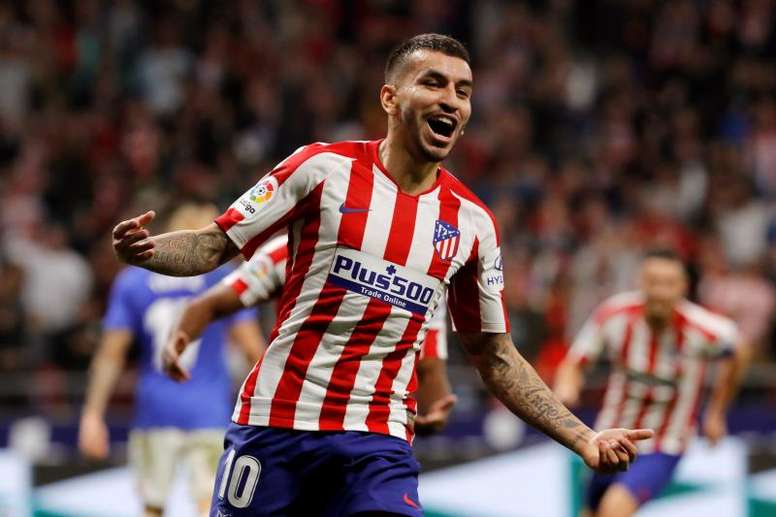 "Liverpool motivates us to take risks"
Atletico Madrid is not in good shape. Even so, they will have to use their full potential to try and damage Liverpool in the first leg of the Champions League Round of 16.
Angel Correa is one of the players who is going through a better time at the club and finally has the continuity and regularity on the line-ups he has been asking for so long.
"I'm happy because I have continuity that I've never had before. I am very happy at Atlético," said the Argentinean striker in 'El Partidazo de COPE'.
Correa is not afraid of Liverpool and assured that the 'mattress' team arrives with a lot of desire. "It's one of the best teams in the world and that motivates us to go out there and take risks," he added.
He also spoke about Diego Costa, whose shoes he's been tiring to fill: "I'm looking forward to seeing him. He's looking forward to playing again."
Finally, he hopes the Metropolitano clash will be decisive on such an important night. "We're used to competing against the best. Tomorrow I hope it will be one of those nights when things come together for us and we can win."