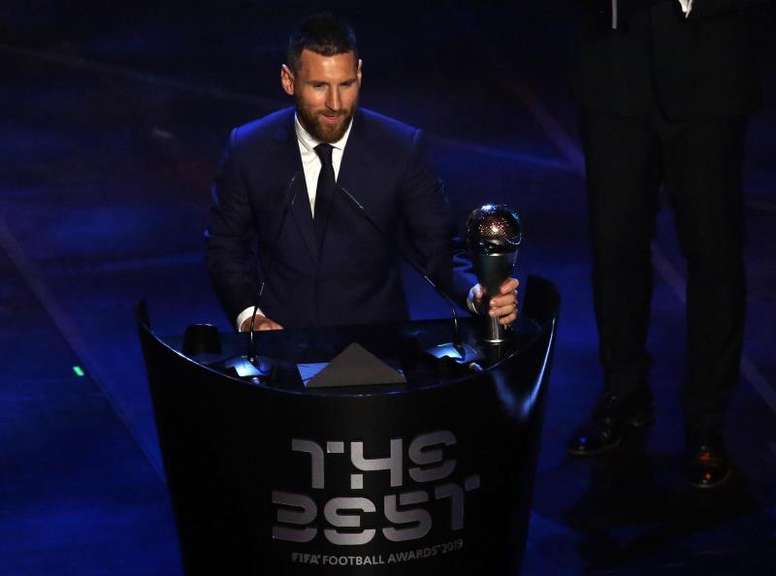 Lionel Messi wins The Best 2019
Lionel Messi was awarded 'The Best' FIFA player in Milan for his exploits both on a club level and with his national team. This marks the Argentine's first 'The Best' award since it was separated from the Ballon d'Or in 2016.
The Barcelona superstar beat Champions League winner Virgil Van Dijk and Nations League and Serie A winner Cristiano Ronaldo to the award, proving once again that his individual talent is enough to surpass any possible rivals.
Although the living legend has already reached his 32 years of age, his individual performance was masterful once again, leading his club of more than ten years to another LaLiga title, Copa del Rey final and Champions League semi-final as the captain.
He scored 51 goals throughout the season and gave another 19 assists, and it seemed like the painful Champions League elimination could have swayed the vote, despite having topped the competition's scoring charts with 12 goals, but the Argentine superstar has done it yet again.
On a national level, he lead Argentina to a third-place finish in the Copa America, although not without it's a fair share of controversy, claiming the CONMEBOL was rigged.
However, it seems the Golden Boot that he achieved the previous season and his constant brilliant quality, performances and statistics throughout were enough to beat the other two candidates - Cristiano Ronaldo and Virgil Van Dijk, no less.
With this award, the Argentine solidifies his status as the best football player in the world with his mind-boggling performance throughout the season.
September 23, 2019