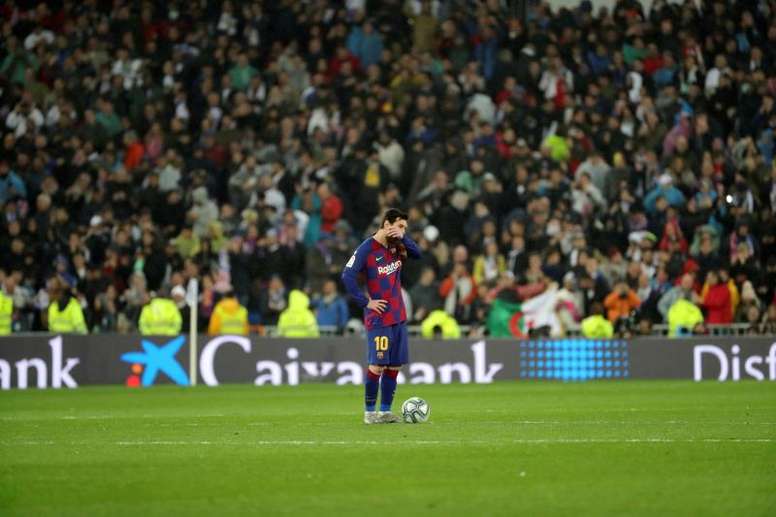 Lionel Messi, not his usual self
Whether it was the tactical plan developed by Zidane, Barcelona's slow game or the alleged physical decline that he suffered towards the end of the game, Leo Messi, for once, had an off night at the Santiago Bernabeu.
The Argentinean had no rhythm in attack, was very imprecise in his dribbles and just seemed to lack the fluidity he is usually most feared for.
Marcelo beat him on a one-on-one that would have been a walk in the park any other day and could have possibly even lead to a goal for Barcelona, but that was not the only strange occurrence during the match.
Most of the time he was far away from the opponent's area and could hardly reach it. He lacked the change of pace, that first sprint with the ball sewn to the boot that makes him so difficult to cover.
He only missed three of the more than 60 passes he attempted during the match, an acceptable number. But where he was particularly bad was in controlling the ball.
He lost more balls than we've become used to in the years of watching him. Despite his off day, the rest of his team-mates searched endlessly for him, hoping the spark would flow eventually, as it usually always does with Ballon d'Or winner.
But it did not happen and, to make matters worse, he ended up getting a yellow card for a tackle on Casemiro out of frustration. A day to forget and think about the next game as soon as possible.