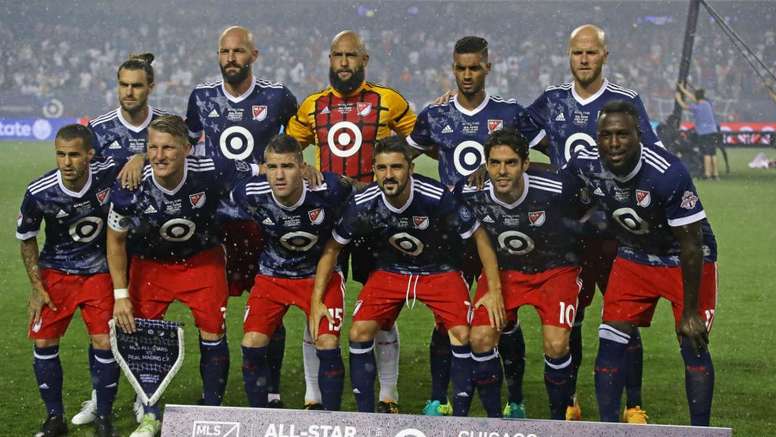 Liga MX XI to take on MLS in All-Star match
MLS has announced a new format for its annual All-Star game.
To mark the league's 24th season, MLS All-Stars will face Liga MX All-Stars – drawn from Mexico's top flight – at Banc of California Stadium in Los Angeles on July 29.
LAFC head coach and former United States boss Bob Bradley will lead the MLS select side.
"As we celebrate our 25th season, we wanted to deliver an unique and unprecedented format for our annual All-Star Game," MLS commissioner Don Garber said in a statement.
"Our first ever game between the best of MLS and Liga MX's top players is the perfect way to build on the growing relationship between the two top soccer leagues in the region."
November 20, 2019
For the past 15 years, MLS All-Stars have played touring European sides including Manchester United, Juventus and Real Madrid.
Their previous victory came with a 2-1 triumph against Tottenham in 2015.