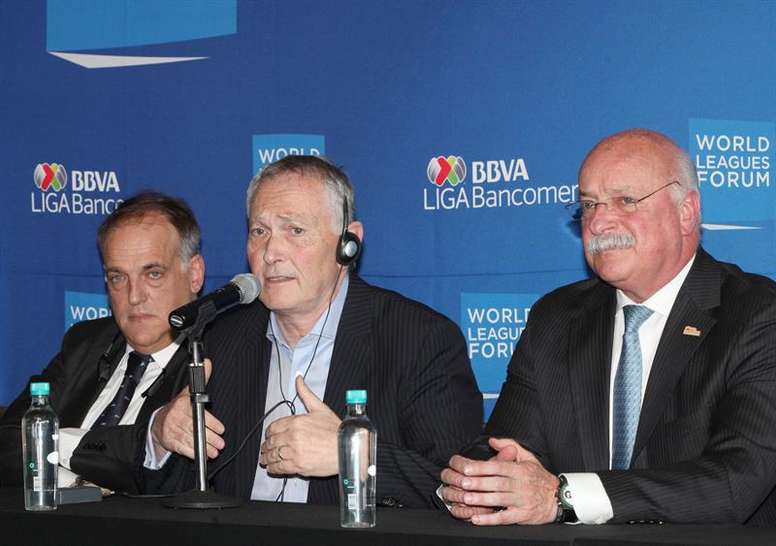 Liga MX president says a combined North American league is possible
The project would be seen as a major legacy of the tournament, which beat out competition from Morocco to host the 'greatest show on earth'.
The USA will take up the bulk of the duties, hosting 60 of the 80 matches, with Canada and Mexico holding 10 each.
The continental competition in the region, the CONCAF Champions League, has been dominated by Mexican teams, with all ten editions won by one.
However in a potentially seismic development, Liga MX president Enrique Bonilla says a regular league season involving teams from the three countries could be achieved alongside the showpiece event.
Speaking at a leader summit at Stamford Bridge the Mexican football chief claimed: ''It's a possibility, a North American league. We have to determine how and see the pros and cons but I think that's a way to grow and to compete [with Europe] again,''
''If we can make a World Cup then we can make a north American league or a north American cup. The main idea is that we have to grow together to compete. If not, there is only going to be the rich guys in Europe and the rest of the world.''
''We think this opportunity with the World Cup in 2026 opens the door for us to make a lot of things different and better,''