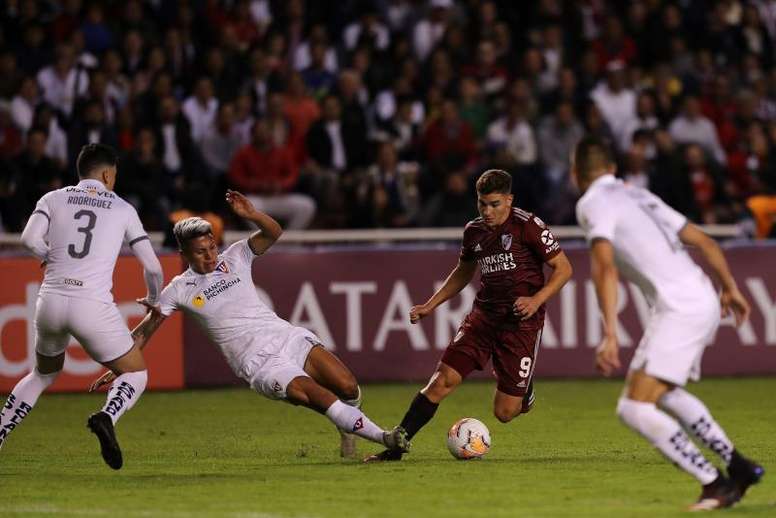 Liga de Quito to rest players against River
Just days after arriving in Buenos Aires for their Copa Libertadores clash with River plater, manager Pablo Repetto spoke to Radio la Red'.
"Before River Plate, we will play two league games. We are aware that we can rest our stars but at the same time this game won't affect our progression", he added.
"I am speaking about the issues from players that leave them running the risk of suspension or wearing themselves out playing league games", recognised Repetto.
These cases are Matías Zunino, Franklin Guerra and Luis Ayala. It is a match in which Liga de Quito will finish first in the group if they manage to win or draw against River Plate.