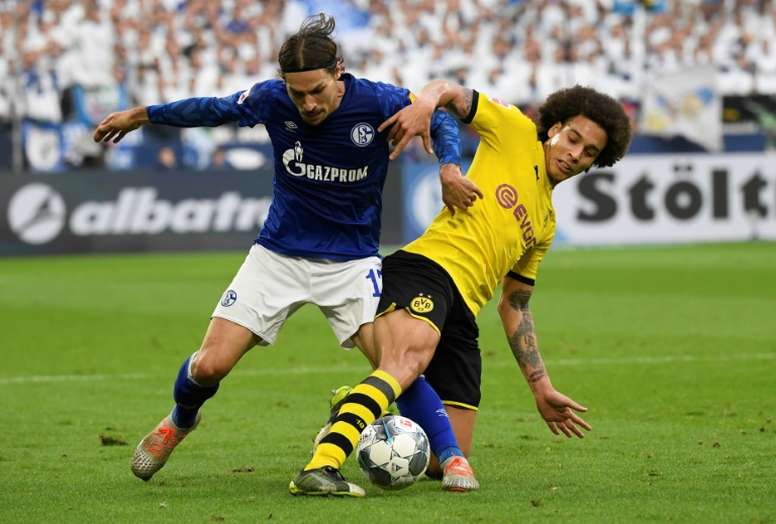 Life returns in the Ruhr Valley
The Ruhr Valley derby between Borussia Dortmund and Schalke 04 is a match with a mystical aura, representing a region that has always been one of the epicentres of German football. No better place for the Bundesliga to make its return.
Dortmund and Gelsenkirchen, the city where Schalke are based, are only 30 kilometres apart.
The Ruhr region is the most densely populated in Germany and also has a high density of football clubs. In theory, the area could host several derbies, but over the years the Borussia Dortmund-Schalke 04 has become the most important.
Although there are other teams in the region that can be considered historic - such as Rot Weiss Essen, Duisburg and Vfl Bochum - only Borussia Dortmund and Schalke 04 are currently in the top flight.
Both clubs were founded in working-class neighbourhoods, and this has been part of their history, as well as the character of a large part of the supporters of the two teams.
The duel gained in importance after the Second World War, when Borussia Dortmund began to become a match for Schalke 04, who had won 14 of 16 matches before the war.
The early post-war years are considered to be the time when the Ruhr Valley's derby became legendary, as that's when Borussia Dortmund broke Schalke 04's hegemony in the region.
The two clubs played a key role in integrating immigrants from Eastern Europe who came to the region to work in the coal mines or in industry.
When looking at the statistics, anyone who follows German football today might be surprised that of a total of 179 matches, Schalke 04 have won 71 and Borussia Dortmund only 61, compared to 47 draws.
In derbies played since the founding of the Bundesliga, Borussia Dortmund have a slight advantage with 33 wins, compared to Schalke 04's 32 and 30 draws.
Borussia Dortmund have been German champions eight times, with all those titles coming after World War II and five after the founding of the Bundesliga.
Schalke 04 have won seven German championship titles, but the last one was in 1958, before the foundation of the Bundesliga, and all the others before World War II.
In terms of international titles, with one Champions League title in 1997 and one Cup Winners' Cup in 1966, Borussia Dortmund are also ahead of Schalke 04, who won the UEFA Cup in 1997.