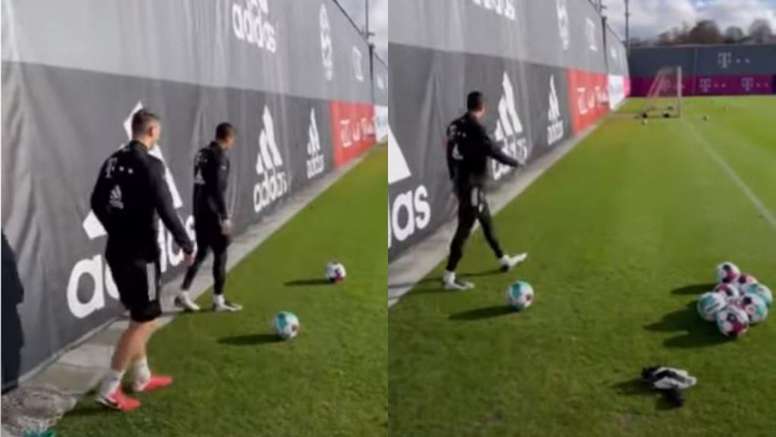 Lewandowski scores twice from behind by-line!
Robert Lewandowski is amazing. He just keeps on scoring goals.
And he does it all the time, not just in big games. This time, it was during a training session.
The Pole scored from an impossible angle not once, but twice. He shot from behind the by-line into the back of the net from the tightest of angles.
November 20, 2020